Feel and experience the Wood

AEIM (Spanish Association of Commerce and Industry of Wood) will present, in collaboration with the area known as Feria Valencia Timber Experience / AEIM space, which it will be located in Hall 6 Level 3. Stand C 107 Fair Maderalia 2018, to be held from the 6 to 9 of February.
In this area, which will be the "real wood", exhibited through pooling, besides AEIM, the following associated companies: Tamalsa Europe, woods Retafer, Lumber and Plywood Blanquer, Maderas del Noroeste, woods Yubel, Top Timber and Timber Esteba.
---
SCHEDULED ACTIVITIES
THURSDAY 8 FEBRUARY
PRESENTATION OF republish AEIM ON WOODEN FACADES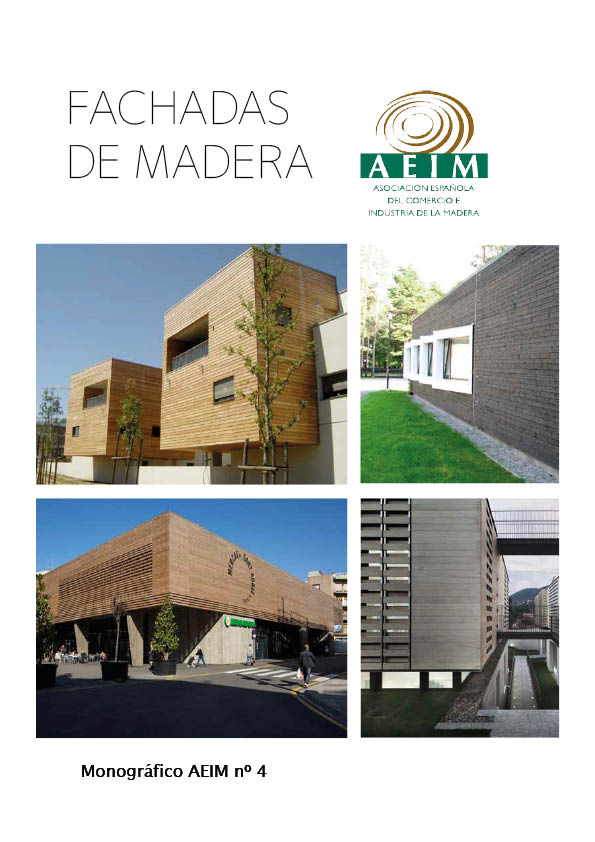 AEIM present its new publication (a monographic. 4) on wooden facades, Thursday 8 de Febrero a las 12,30 h. in Aula Timber Experience / AEIM space. All attendees will be given the aforementioned publication.
In the afternoon, to 16,30 h. there will be a paper (in English) a cargo de Neil Summers (AHEC technical advisor) on proper installation of facades, essential for project success factor to be carried out.
This publication responds to the increasing use of solid wood outdoors during recent years and certainly the facades is one of the applications that are most rampant.
DEL 6 AL 9 FEBRUARY
interactive exhibit "TOO GOOD TO WASTE", PROMOTED BY AHEC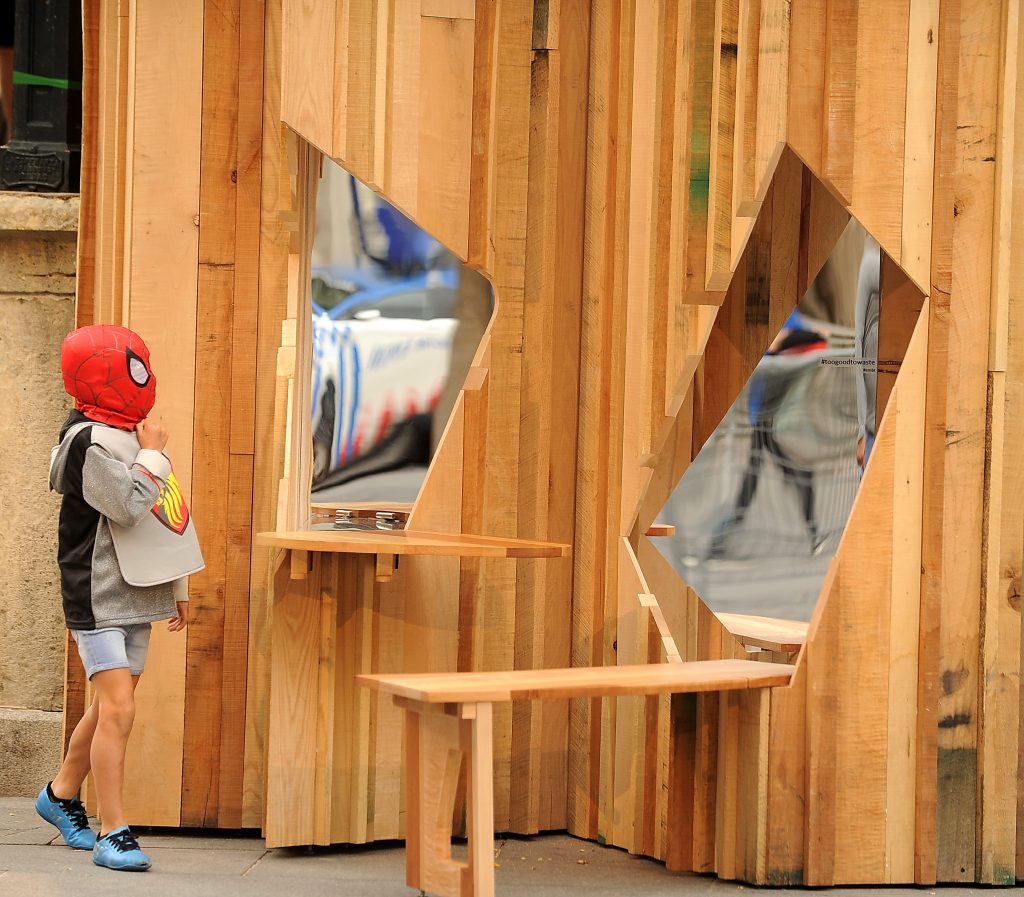 Futhermore, exposure in that area will be displayed "Too good to waste", promoted by AHEC (American Hardwood Export Council). It is an interactive installation designed by Benedetta Tagliabue of EMBT, made by craftsmen cabinetmakers Benchmark in American oak, arce, cherry and tulipwood.
This bold wooden facility consists of four individual and unique pieces, that, the passage of visitors, They are transformed to reveal elegant pieces of furniture hidden.
"Too Good to Waste" It aims to question the validity of the current relationship between the consumption of wood and fashion. It is an invitation to reflect on the responsible use of these forests and to discover new species and qualities of hardwood that is rarely found in homes or furniture stores in Europe, but that should be taken into account if you want to contribute to a balanced and sustainable use of forests.
DEL 6 AL 9 FEBRUARY
SEMINARS IN THE CLASSROOM TIMBER TECHNICAL EXPERIENCE / SPACE AEIM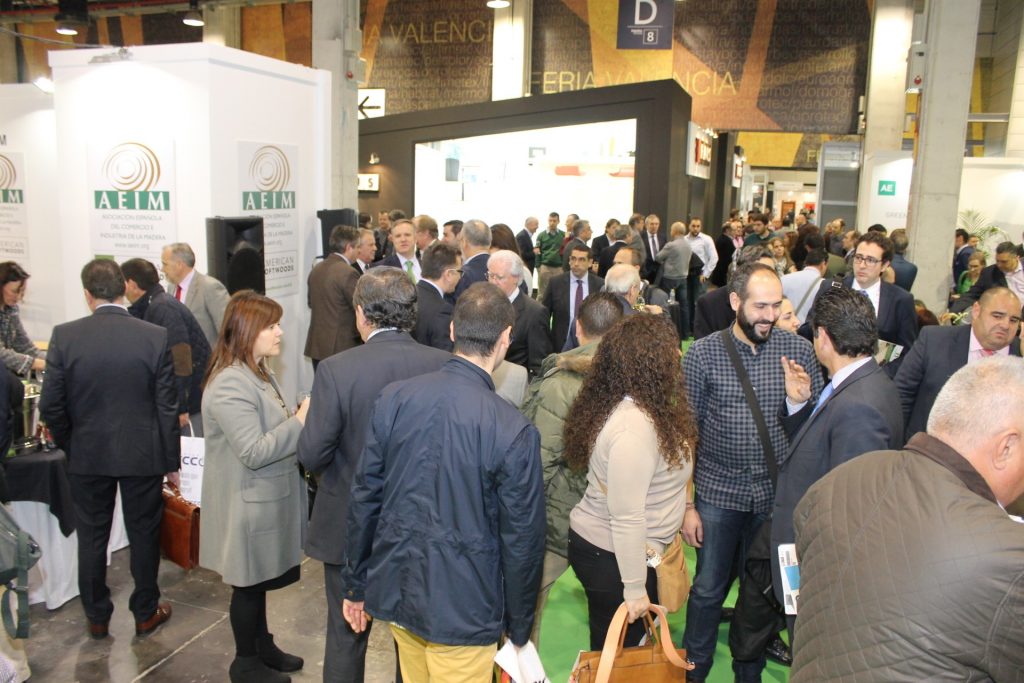 Futhermore, during Maderalia Fair, AEIM organize a technical conference in the Aula installed in said zone. presentations, They taught by architects and technicians will focus on wooden facades (regulations and projects), as well as in the provision of legal and sustainable timber, to meet the EUTR. By exporters Woods organizations intervene Mike Snow (Executive Director of AHEC) and Isidro Garcia (Canadian Embassy).
Soon you will be informed of the full program of activities, through the Web page AEIM: www.aeim.org
Attendance at the conference is free, but prior registration is required in the aforementioned Web.
---
AEIM promotes wood consumption for a healthier world Soteno, as it is more environmentally friendly material construction be natural, renewable and recyclable. It is also carbon sink helping to mitigate climate change. In the field of health, Recent scientific studies have shown that contact with wood reduces stress.
Timber Experience / AEIM space is promoted by AEIM in collaboration with Feria Valencia area Maderalia 2018.
Collaborate on this project: American Softwoods, AITIM, AHEC (American Hardwood Export Council), Canadian Embassy, STTC (Sustainable Tropical Timber) and Sustainable wood.
For more information: Spanish Association of Commerce and Industry of Wood (AEIM); aeim@aeim.org – www.aeim.org