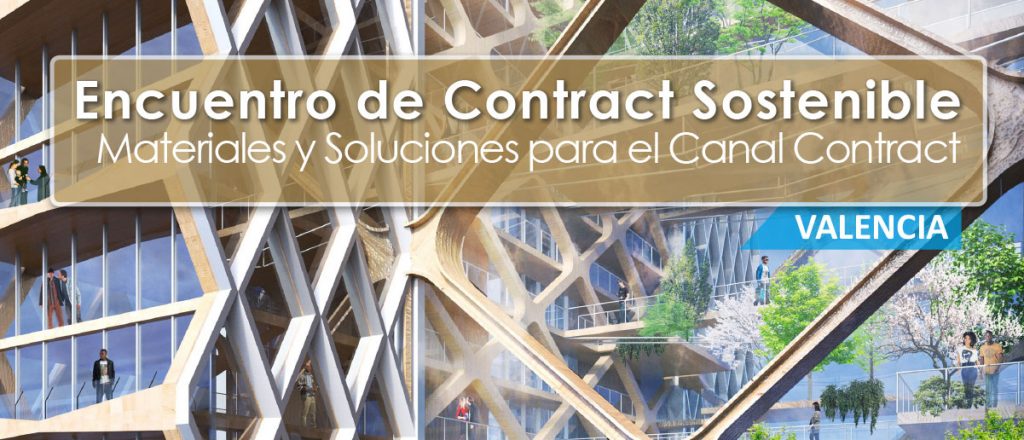 THURSDAY 8 FEBRUARY 2018


MADERALIA FORUM (N3P7)
Architecture and industry gathered in a visual match 20 x 20. Between projects and trends in future contract sector. 12 speakers. 20 images for each speaker. 20 seconds for each image. Interaction space where visual displays of trends, success stories and products together in a dynamic images that speak of the architecture of sustainable future that combine beauty and profitability as a vision for the growing sector of contract.
PROGRAM
16:00.- Reception of participants.
16:30.- Moderator: David Garcia Carrera, Director general. BIS STRUCTURES.
16:35.- Top 20×20:
José María Tomás Llavador, Socio. TOMAS LLAVADOR ARQ + ENGINEERS.
José Ignacio López, Prescription and head of Project Development. HAFELE.
Juan Blazquez, Architect. APPLICABLE.
FCO. Javier Pajares, Resp. Prescription and Promotion. FAUS'.
Daniel Muñoz, Managing Director. AGI ARCHITECTS .
Francisco Llopis, Commercial Director, ICA GROUP.
Ramón Esteve, Socio. ARCHITECTURAL Ramón Esteve.
Aznar Monica Palomar, Commercial Director EMEDEC.
Daniel Solbes, Architect. ENESEIS.
Enrique Quirós, Specification & Contracting Manager de SONAE ARAUCO.
Caesar Ruiz-Larrea, Director General. RUIZ-Larrea ARCHITECT .
Hector Ruiz Velázquez, Architect ALVIC.
18:05.- Questions to the speakers led by moderator.
18:30.- Cocktail to close the event.
Sponsored by:
Organize:


* Download the complete program pdf
INSTRUCTIONS TO ATTEND THE DAY
1.- Register as a professional in the 'Sustainable Meeting Contract'.
REGISTRATION DAYContract meeting Sustainable
2. – Get your tickets to the show (Free for professionals).
VISITORS ENTRYFIMMA Maderalia 2018