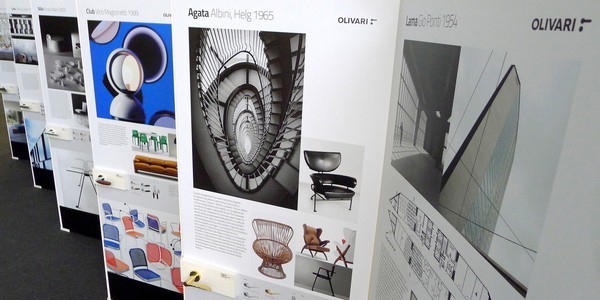 An exhibition presents a historical overview of the evolution of architecture and design, with the handle as a thread.
The architecture of the "touch" when we catch the handle with your hand. This gesture opens the doors to its different spaces. Therefore, the handle has a wonderful "poetic" load as a link between the person and the space, between the design of the architecture and design of the object.
Great architects and designers from around the world, they have been attracted by the challenge of designing a product 'only apparently simple', as is a handle for Olivari.
This exhibition speaks of people, industry, objects, design and architecture.
For example, in 1954 Gio Ponti designed the Lama handle for the Pirelli skyscraper in Milan. 60 years later it is still current, and Rodolfo Dordoni carries the handle to its most essential concept with Total and Radial models. Many other exciting stories how are you travel the more than 100 Olivari years leading the "made in italy". Find out in this exhibition ...
MADERALIA Valencia / Pavilion 6 -Level 3 – Stand E95 / 6-9 February 2018