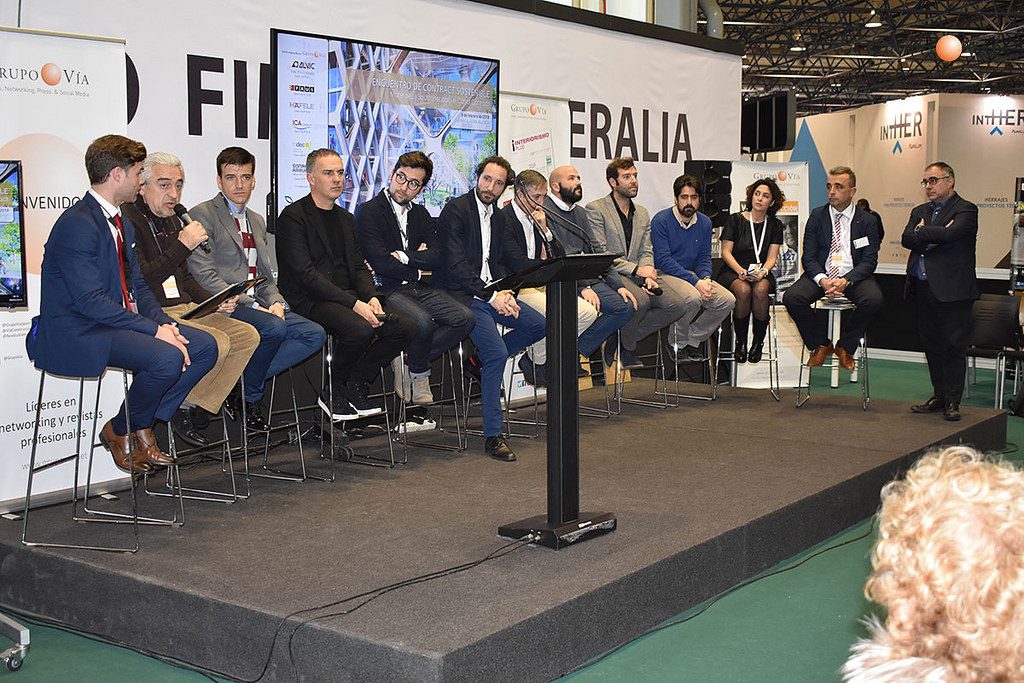 Leading architectural firms gathered at the Forum Maderalia, to present their projects in the growing sector contract, in which the star was the wood element.
As part of Maderalia in Fimma - Feria de Valencia, Via Group has organized an event for the presentation by architects and manufacturers, success stories in the use of wood.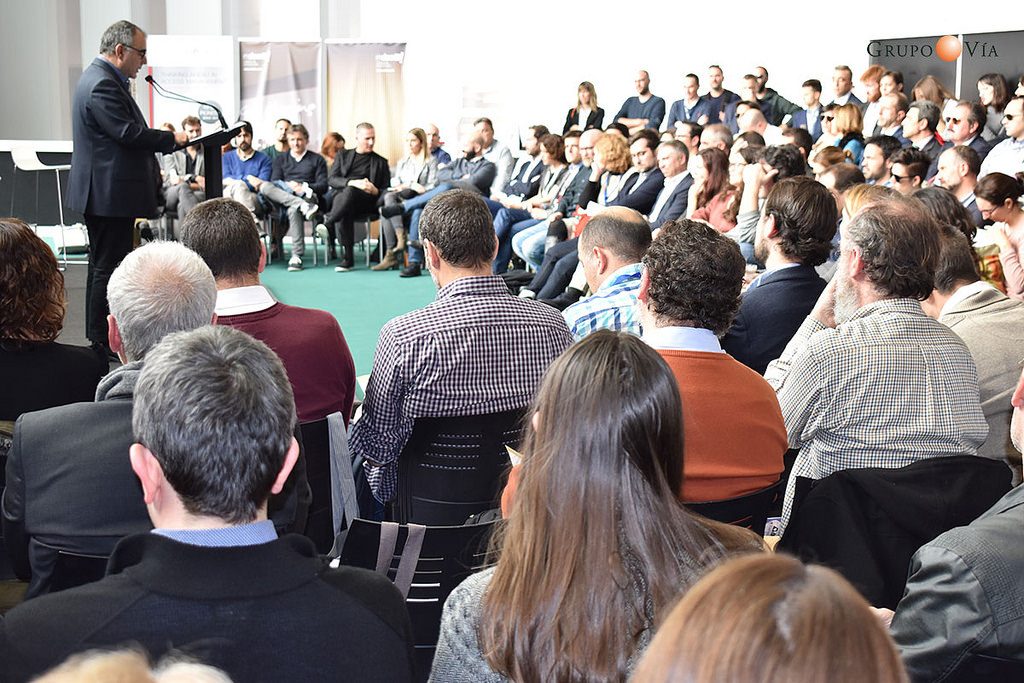 David Garcia, Structures Bis CEO was in charge of presenting and moderating the event.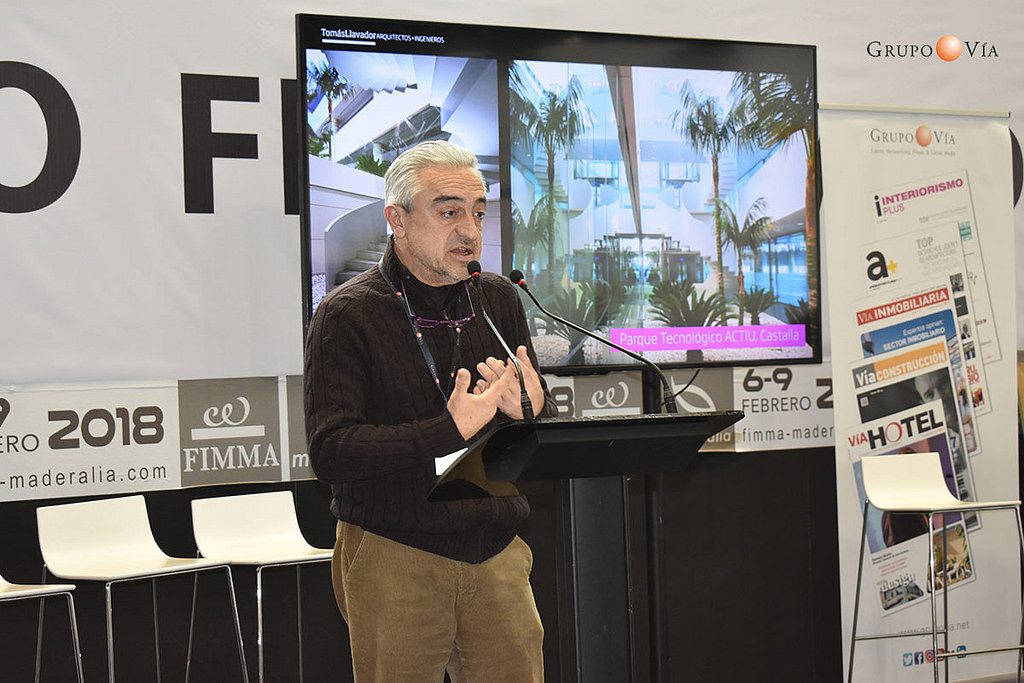 The first of the speakers was the architect José María Tomás Llavador, who he talked about how to use wood in architectural projects presenting 4 of its most important projects in this sector Waterfront La Spezia in Italy, Active in the Parque Tecnológico de Castalla, the Westin Hotel in Valencia and the Auditorium of Torrevieja in Alicante.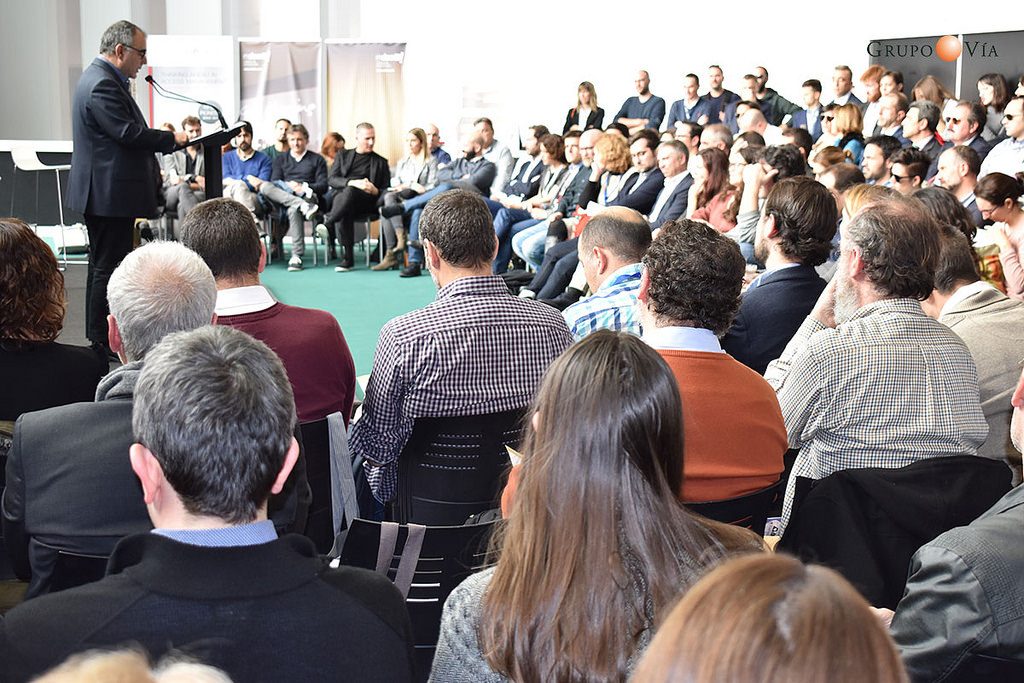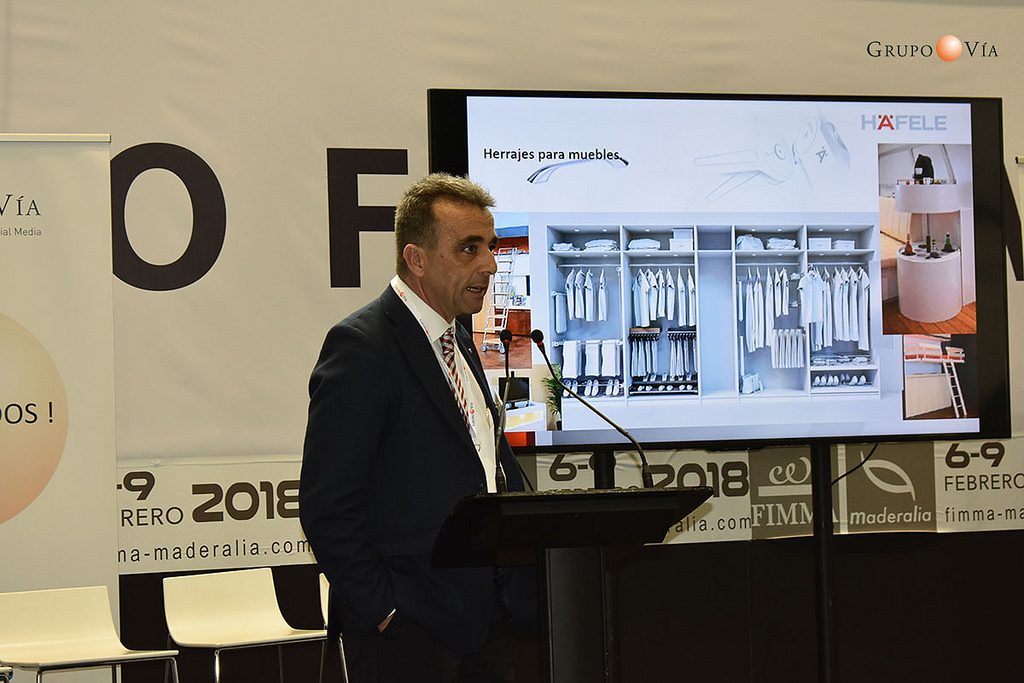 then, José Ignacio López, Prescription and head of Project Development in Hafele present their novelties in furniture fittings, fittings for doors and interior partitions, the LED lighting system LOOX, the multifunctional mirror and access control Dialock. Juan Blazquez, Ezar architect presented its exclusive projects in buildings CSI-Idea, GV48 and GV42.
Later, Francisco Javier Pajares, Responsible for Promotion and Faus Prescription, He presented its new moldings, laminate flooring, wall coverings and baseboards. Daniel Muñoz, Managing Director at Agi Architects passive talked about sustainability in projects like Star House, Tree Gardens y Wind Tower.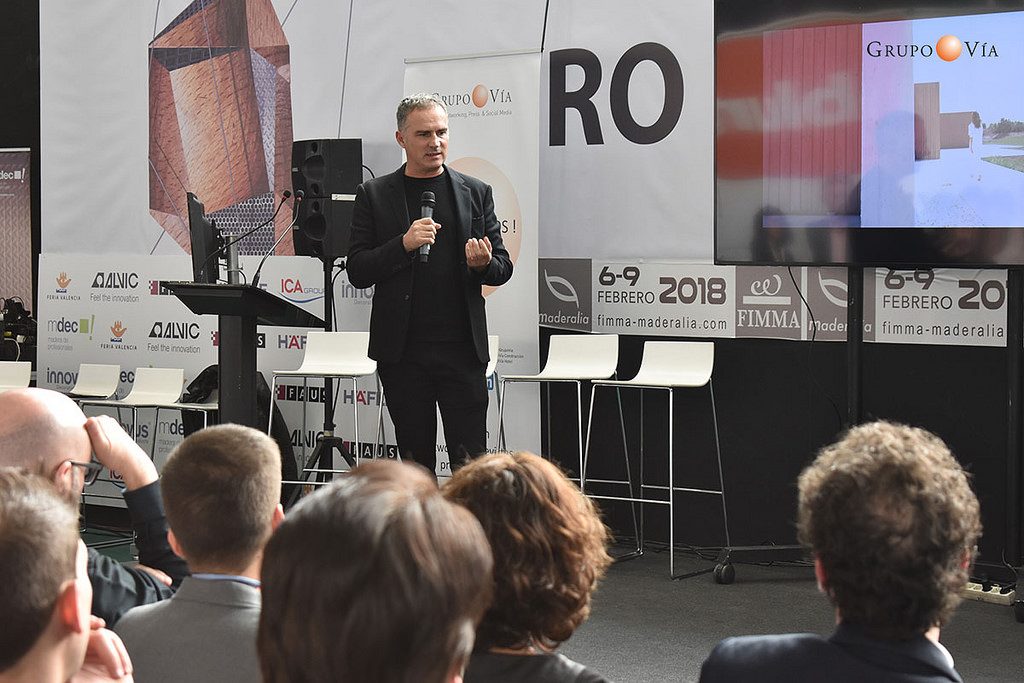 Meanwhile Ramón Esteve, Architecture Partner of Ramón Esteve, He presented the successful Stand Easy Contract. Inspired by the top of a hotel in Hong Kong Bay, and raised through the conceptualization of the different rooms of a hotel as a whole. Monica Aznar, Commercial Director of Emedec presented its solutions in coatings. His philosophy is to have permanent stock, spacious and updated with the most innovative materials.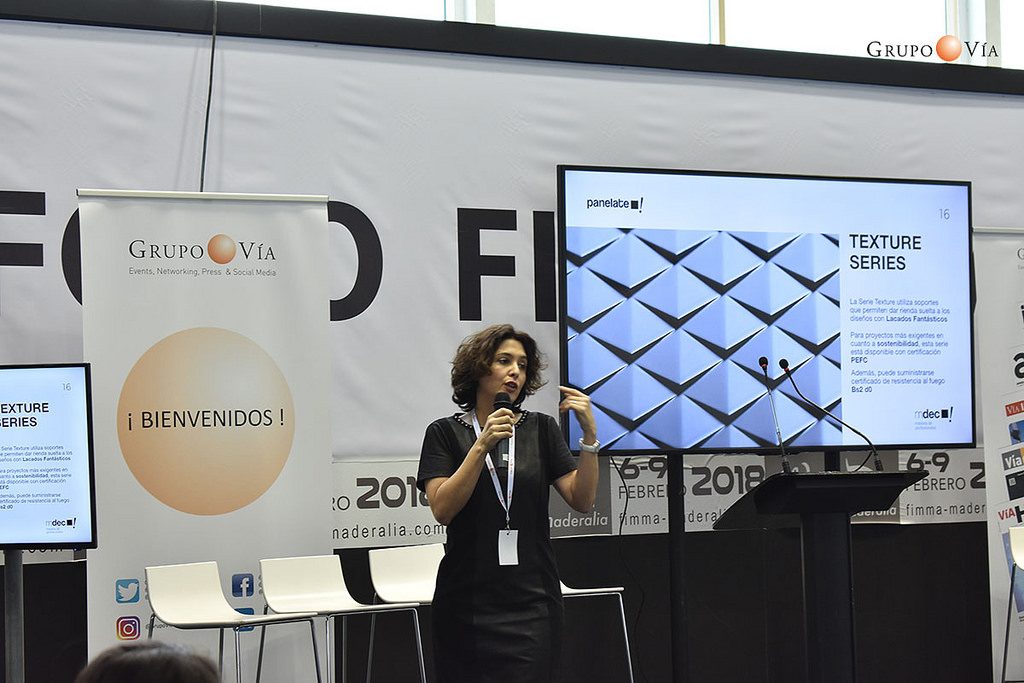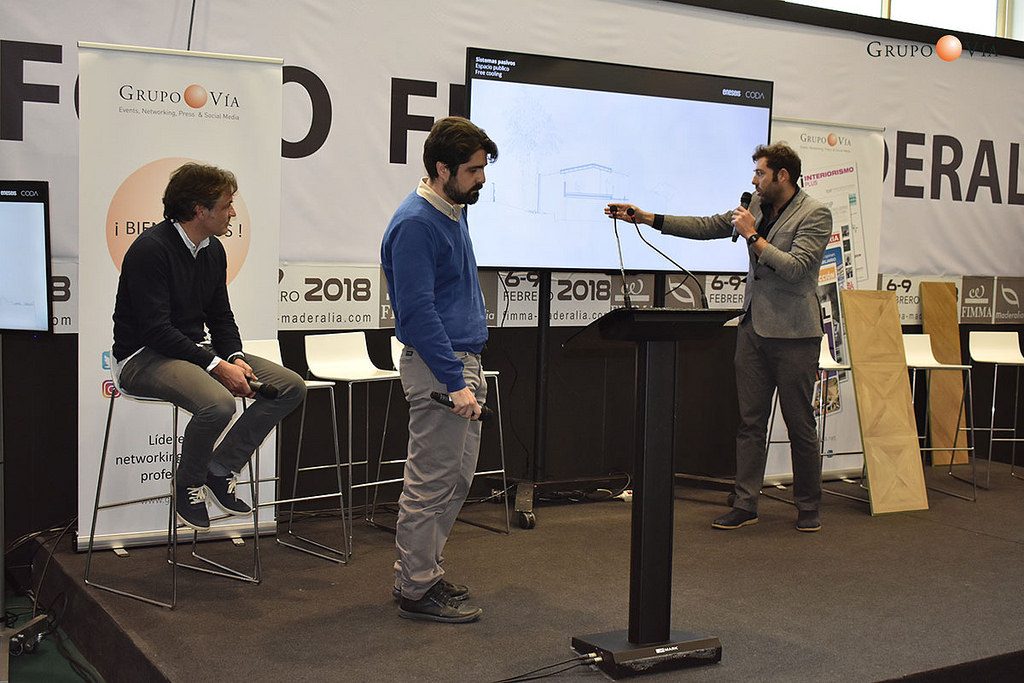 Also involved Daniel Solbes and José Luis Durán, Architects Architecture Eneseis, With Enrique Soriano, Architect Coda, who presented the project of the House Catamaran jointly they managed the two studies.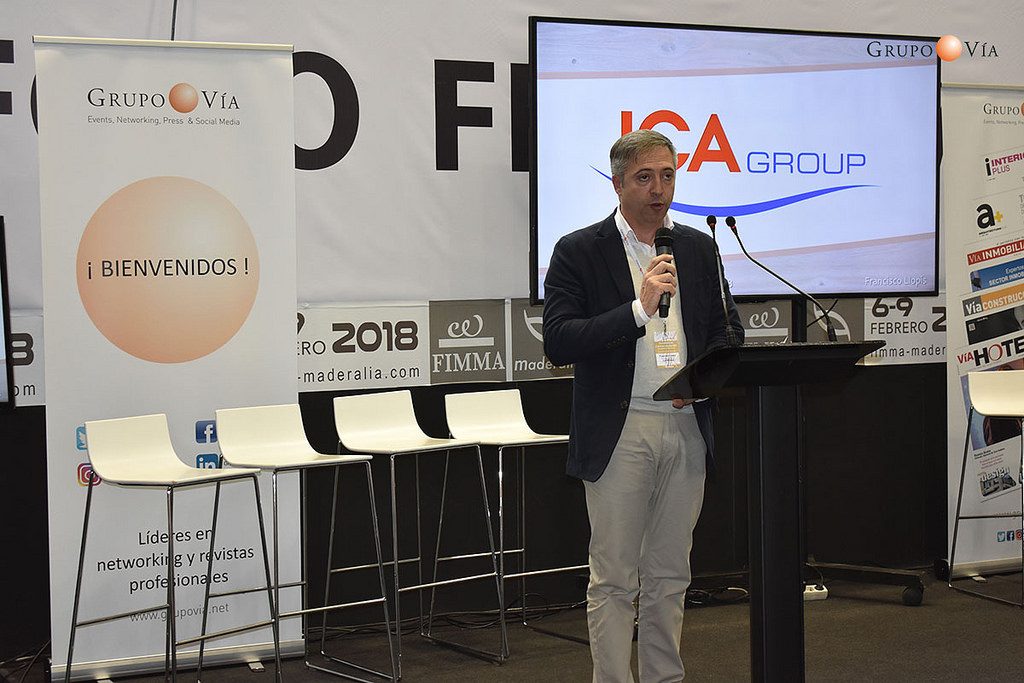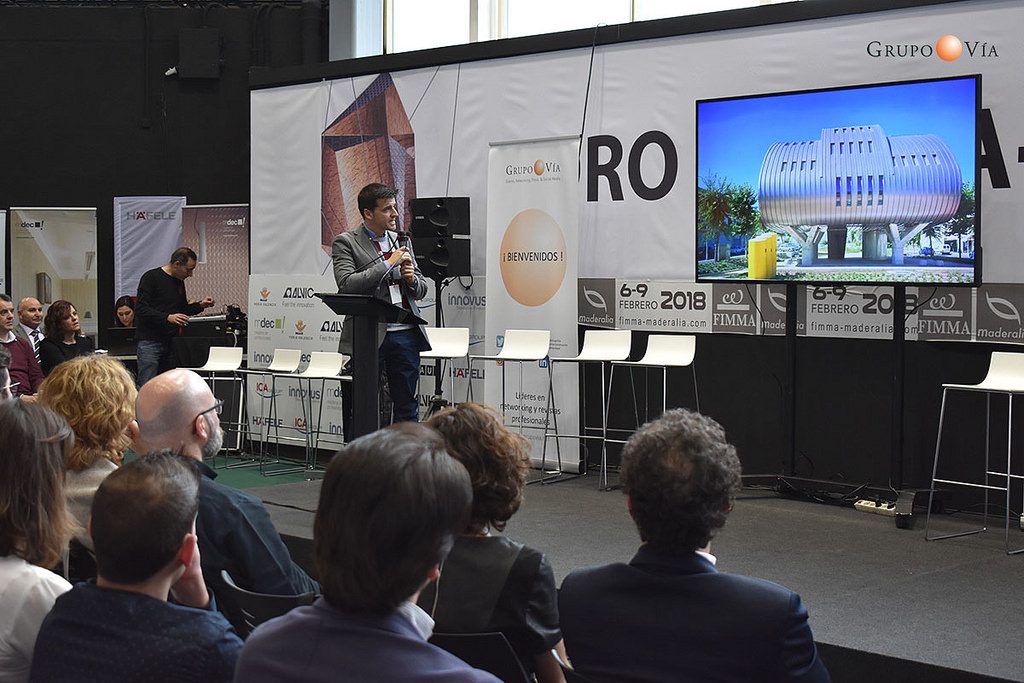 Turn came to Francisco Llopis, Commercial Director of ICA Iberia, He emphasized the responsibility on environmental sustainability ICA Group, creating water-based coatings made from waste vegetable substances, completely fireproof wood flooring. Enrique Quirós, Specification & Contracting Manager de Sonae Arauco, He presented its new products, all wood based panels having improved fire resistance and moisture resistance, and they have low formaldehyde content.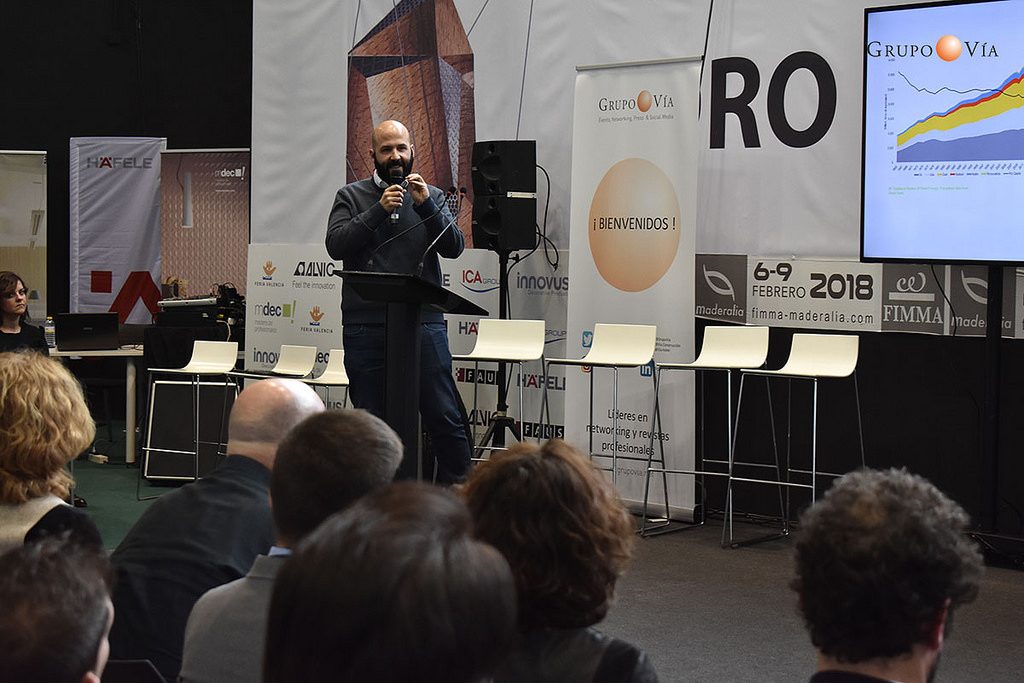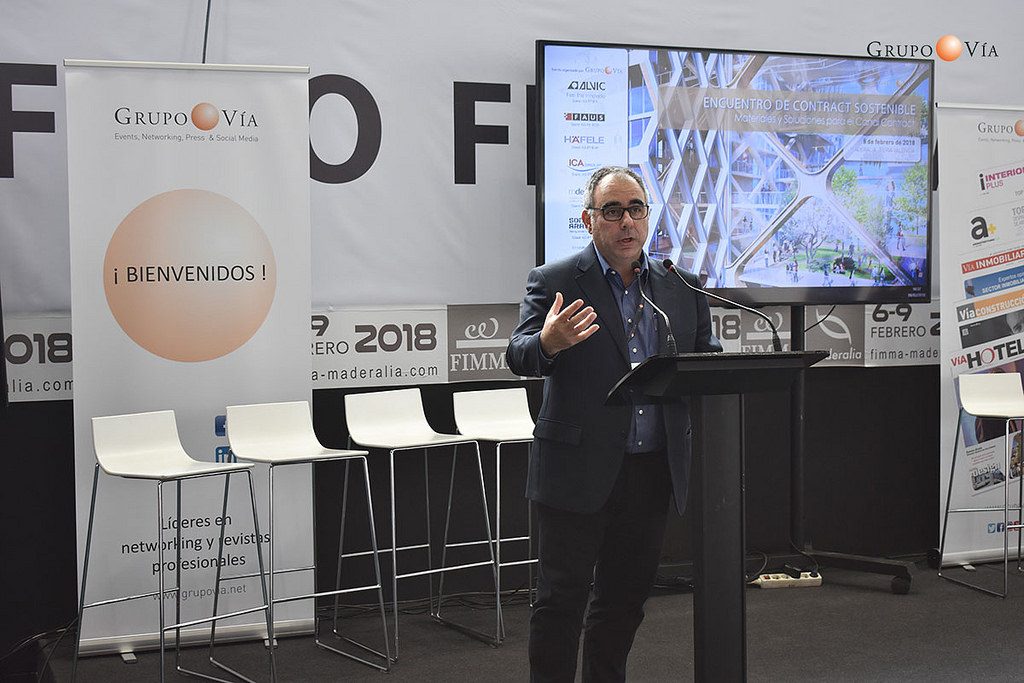 At the end of all architects and manufacturers they were able to converse in a discussion moderated by David García Bis Structures, also he intervened in the audience.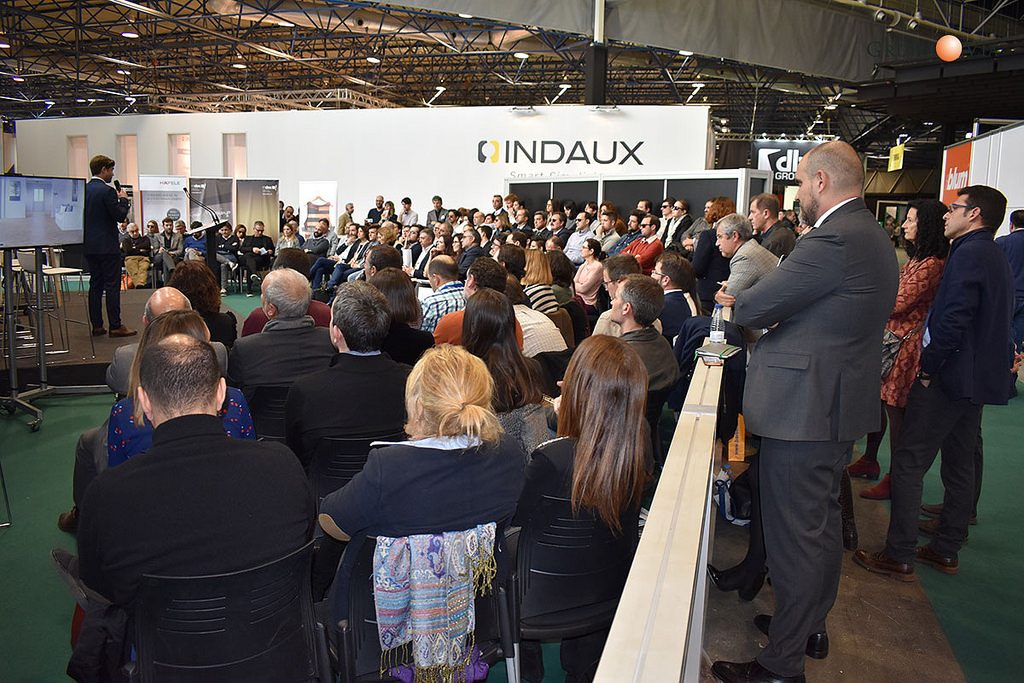 ---