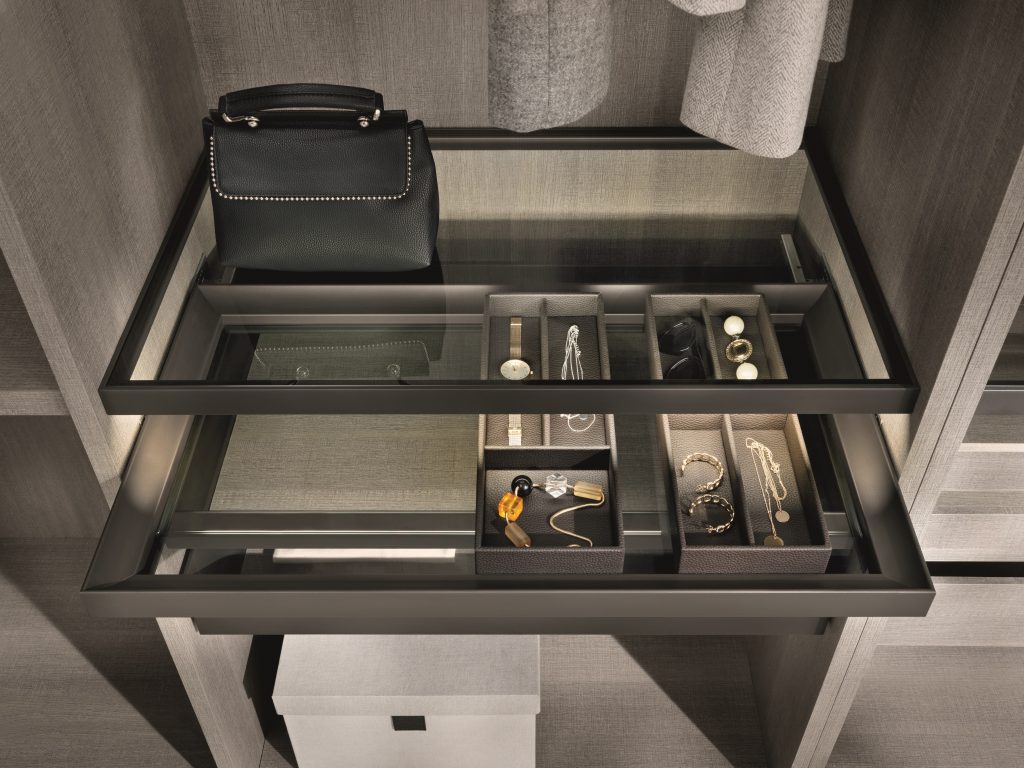 Salice to a new world opens, elegant and refined, and enriches its already wide range of products, presentando Excessories, his first collection of accessories very high aesthetic and functional qualities.
An infinite variety of customizable solutions that optimize space and arrangement of elements inside the cabinet and offer endless possibilities and highly refined.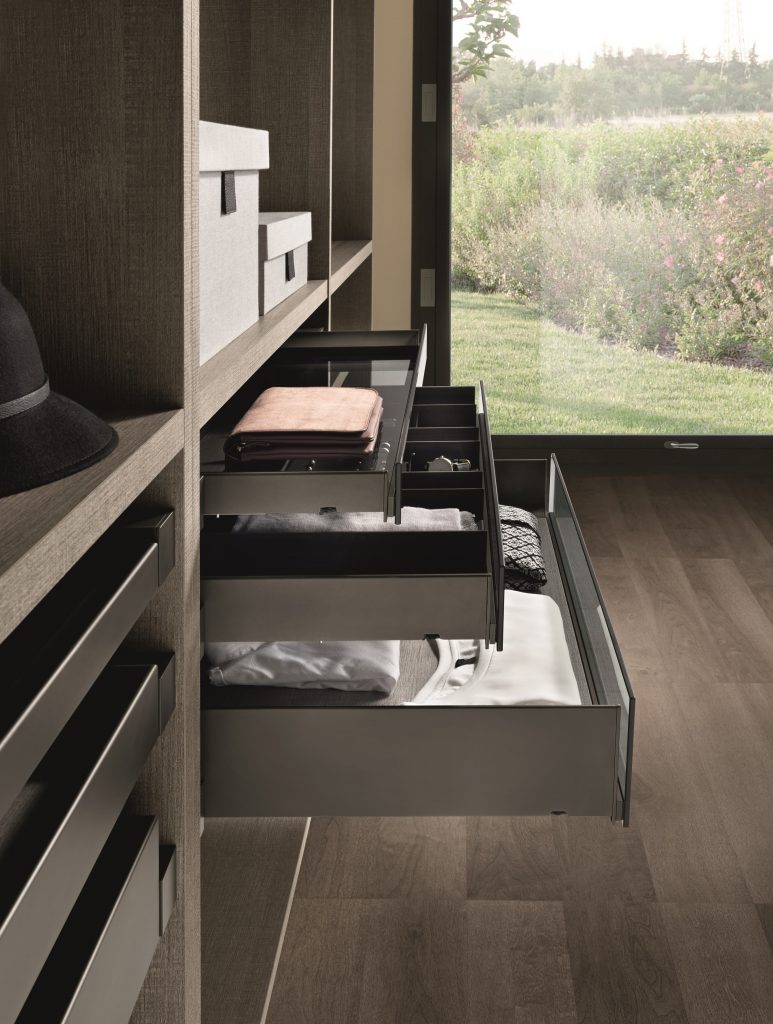 Acshchessoris – Night Collection allows cabinets and wardrobe columns of any kind, hosting elegant hangers, scarves and ties holder, hooks hang-bags, Cotton Garment bags, porta pants and shoemakers, that singular items are revealed and distinguished efficiency.
Drawers soft shapes and high design, and light shelves inside the closet transformed into a studio and make the place more appreciated and desired house.
Materials collection, tissue to leather and synthetic leather, They enliven different combinations.
Excessories is also winner of the Interzum Award: Intelligent Material & Design 2019, a competition organized by Koelnmesse in cooperation with Red Dot, that rewards products that represent the best technological development and design combined with functionality. A Excessories has been granted the highest award "Best of the Best" in the category "Components, Glass and Lighting ".