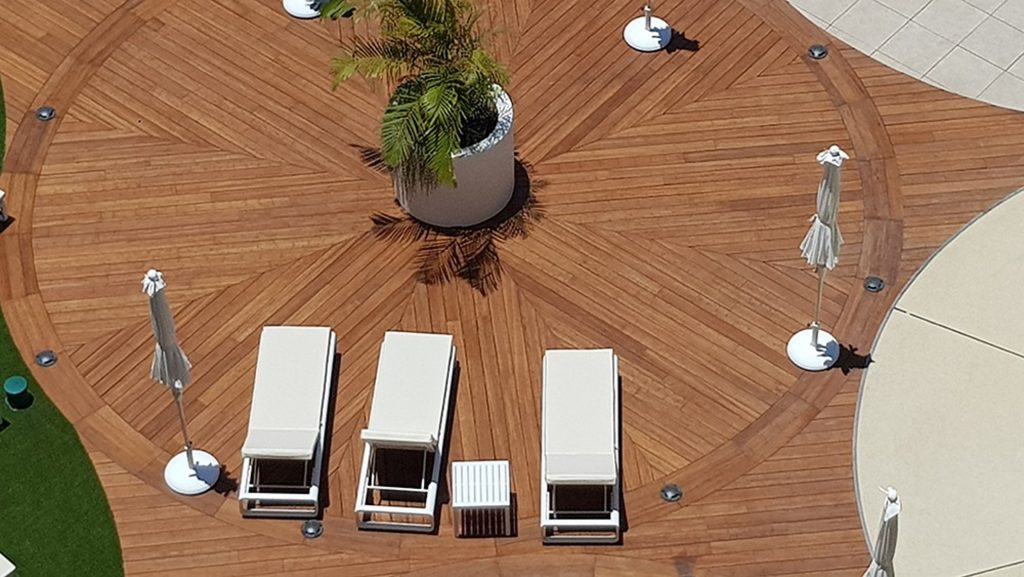 COVER PLUS SOLUTIONS be present in FIMMA-Maderalia 2020, International Technology Fair, Materials and components for furniture, Interior Projects Contract. this fair, held in the 10 to 13 March, It is a reference event for all professionals in the wood sector including decorators, Interior designers and architects.
Visitors to the booth - Level 3 -Pavilion 4 - Stand B48 , They will know all collections.
BAMCOVER OUTDOOR, outdoor flooring flooring sustainable bamboo 100% natural.
An alternative real ecological and durable tropical wood pallets increasingly scarce
OUTDOOR BAMCOVER is an obvious aesthetic choice, natural look of wood, much more stable than most tropical timber, increasingly scarce. They are very resistant flooring sudden changes in temperature and humidity, easy installation, installation by the fixed length of the strips (1860mm), fast and economical.
OUTDOOR BAMCOVER is a range of own brand products PLUSCOVER ideal and reliable outdoor, favoring its use in public places. Ecological and sustainable option. Remember that bamboo is an unlimited renewable resource, faster growth of land – 5 years until harvest. Futhermore, It is resistant to fire and raw material naturally fireproof (Class Bfl-s1 according to EN 13501-1).
Sober MORE COVER Solutions
With a long-term business vision, Cover Plus Solutions is one of the largest companies vinyl flooring solutions, wood, cork, bamboo and decks.
The company catalog includes a wide range of products that meet the diverse needs of the market and future generations. The range includes standard products and technically sophisticated.
We have a wide range of fully adjustable models to customer needs. We distribute to all Spain and Portugal.