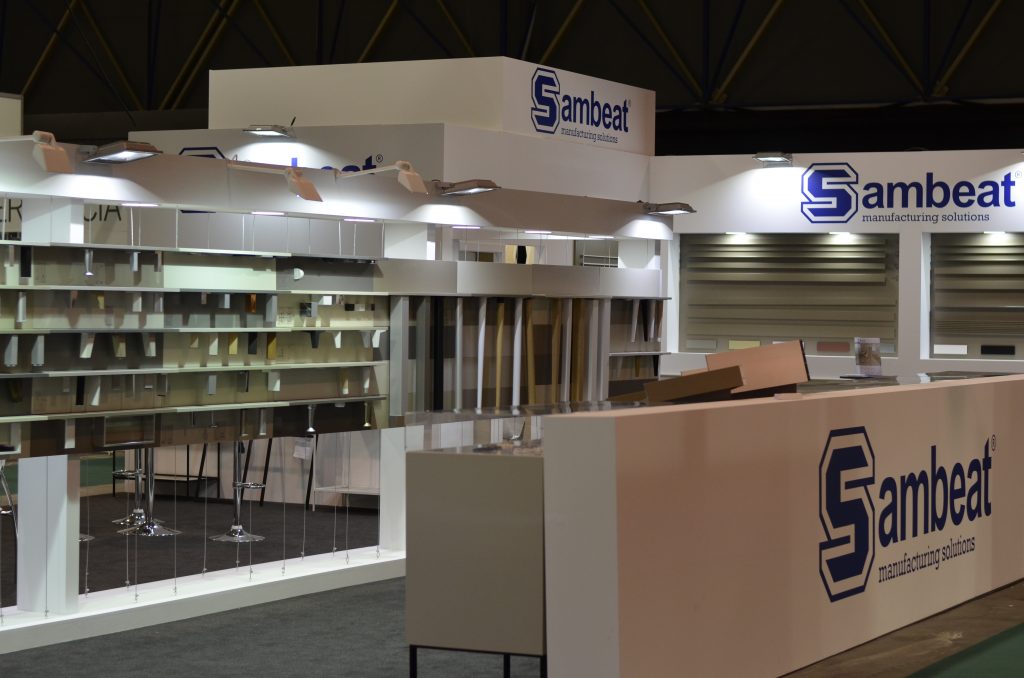 Spanish manufacturer Sambeat presented its new designs in a state of the art stand, that benefited from a great affluence of visitors.
Among its latest developments, there has been new additions to the range of handles and decorative feet, which will allow the company to remain at the top of designing and quality on this market segment. In addition, Sambeat will opt for developing efficiency and saving space solutions, by launching a new line of under sink inserts and drawer organizers, really well received by the trade professional who visited the stand.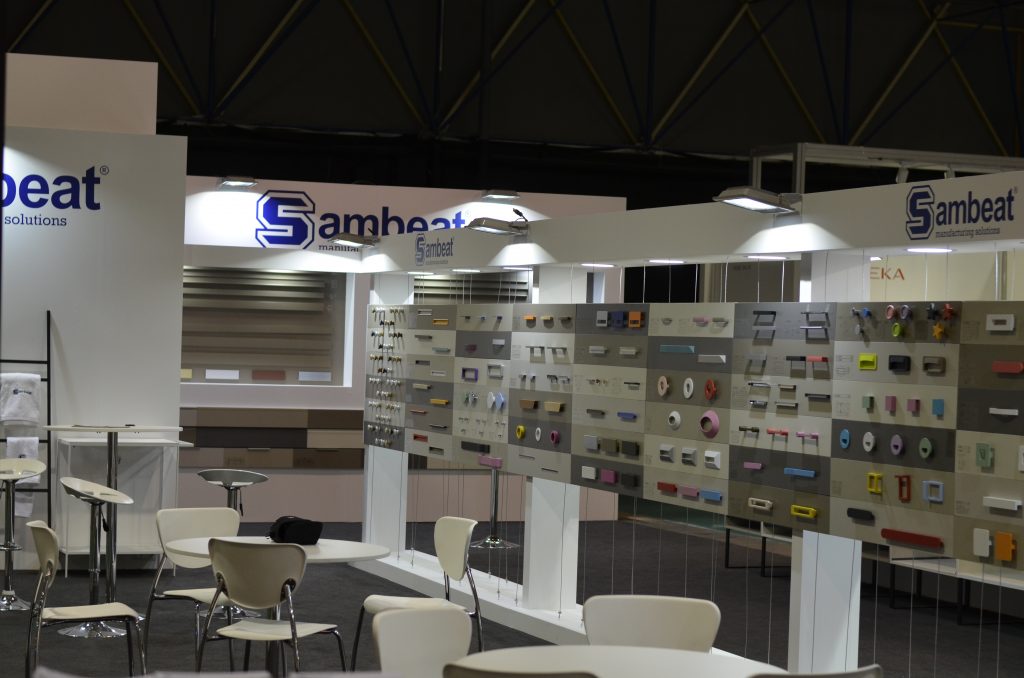 There was another product who also gather a lot of attention. Sambeat is set to enter the modular furniture market with its new model Q20 (On the picture bellow) Designers were almost unanimous on their opinion that Q20 will be an instant success, since it combines the more demanded quality features by professionals; Functionality, design and an affordable price.
Therefore, Sambeat finishes its participation in Maderalia 2018 with excellent numbers for attendance and favourable reviews by professionals on the trade. Stand visitors were able to check first-hand how the company is transforming into a bigger, more important player in the furniture fitting innovations to come.