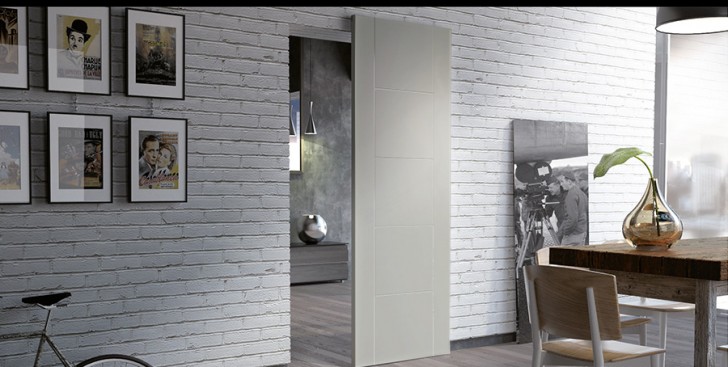 Deliveries from one week: speed, quality and innovation give shape to the new catalog EXPRESS service. Choose between more than 100 door models and 24 models fitted with a time of delivery record that ranges from one to four weeks.
The new EXPRESS service catalog of doors Castalla, In addition to reducing its delivery times to a minimum, comes loaded with new features:
24 new models of cabinets to match the design of your doors, you can configure how you want thanks to a new collection of accessories and interior finishes.
Personalization of your door design: choose between 18 handles - with a new economic range and easy installation - models, magnetic latch, concealed hinge, air vents, insulation systems...
12 types of doors: flip up, sliding both interior and exterior wall, Double, with fixed, with stained glass, entrance doors, armoured and the possibility of renewing your gateway with the same design as your interior doors, Thanks to our cladding panels .
New design of stained-glass windows of full door.
Two sets of sliding doors: SLIDECASTING inside and outside CELCAST with all the hidden hardware.
Digital and technology accessories as the digital eyepiece, the code and the electronic opening, He joined the solutions that already set us apart.
Doors for rehabilitation projects: doors of up to 211 CMS of height and extendable sets of up to 240 CMS.
A new catalog where the delivery time has been reduced to a minimum and options of customization and design of your doors or cabinets have been increased to the maximum. A new catalog available for download
If you have any questions you can get in touch with service doors Castalla customer calling 966 560 641 or by sending an e-mail to info@puertascastalla.com
Follow all the news from Gates Castalla and not miss anything in www.facebook.com/pcastalla