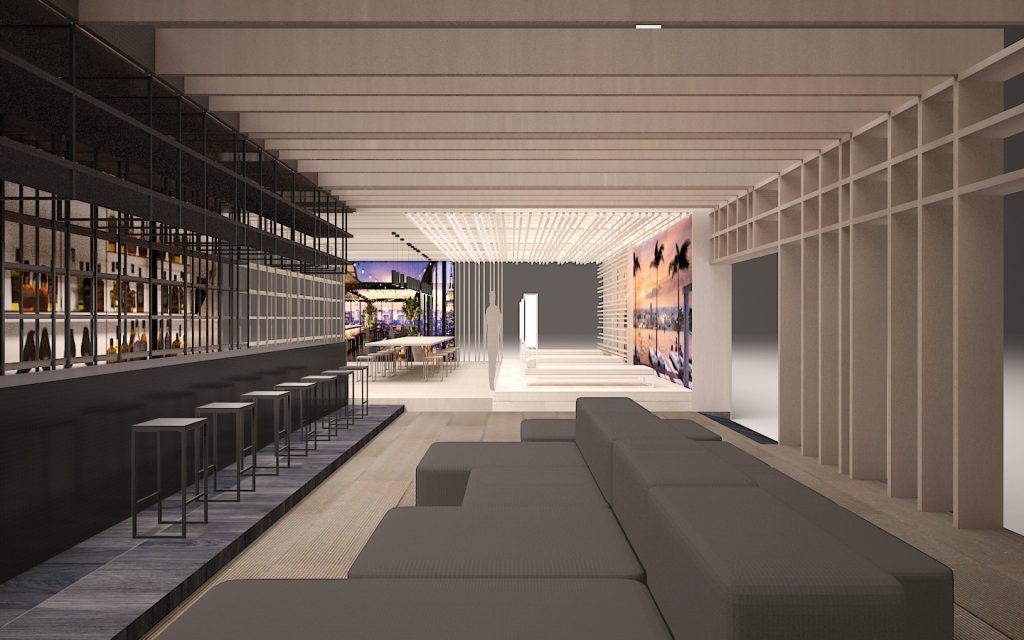 The city hotel designed by Valencian architect and designer Ramón Esteve for sample 'Easy Contract' Maderalia 2018 It is taking shape. The facility will feature materials and products from exhibitors at this edition of Maderalia, especially leading firms in its sector and as the multinational Sonae Arauco , Group Alvic, Fout, Viters, Bariperfil, Emedec, Puricelli, Thyssen Krupp Plastic Ibérica, Arkos Light and Revert Contract.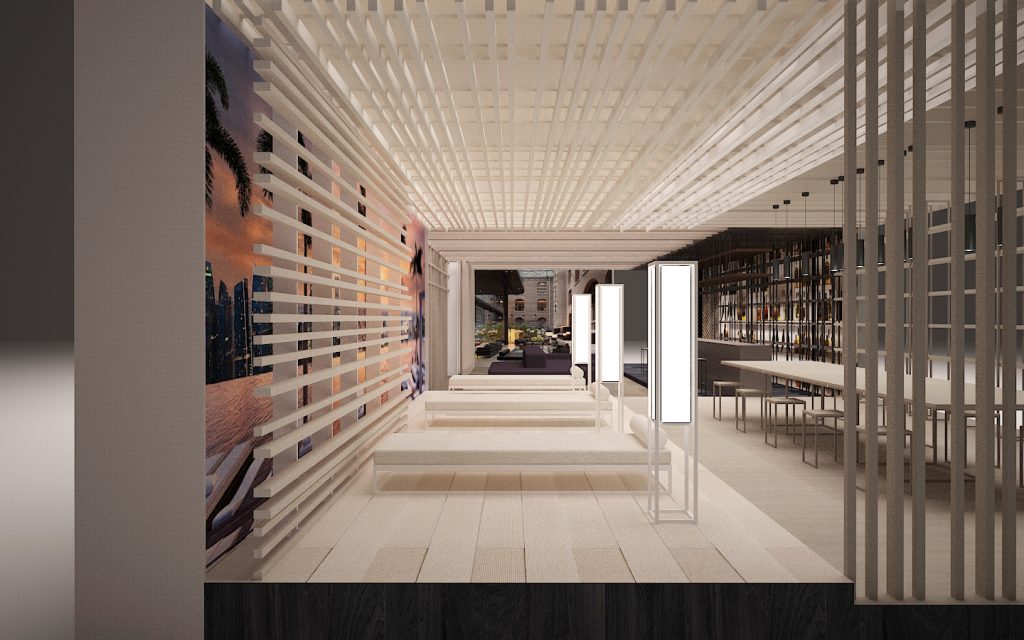 These companies, exhibiting a remarkable presence showcase Maderalia 2018, They will transfer some of its most innovative products and materials for dressing an installation called to be the star of the next edition of FIMMA – Maderalia.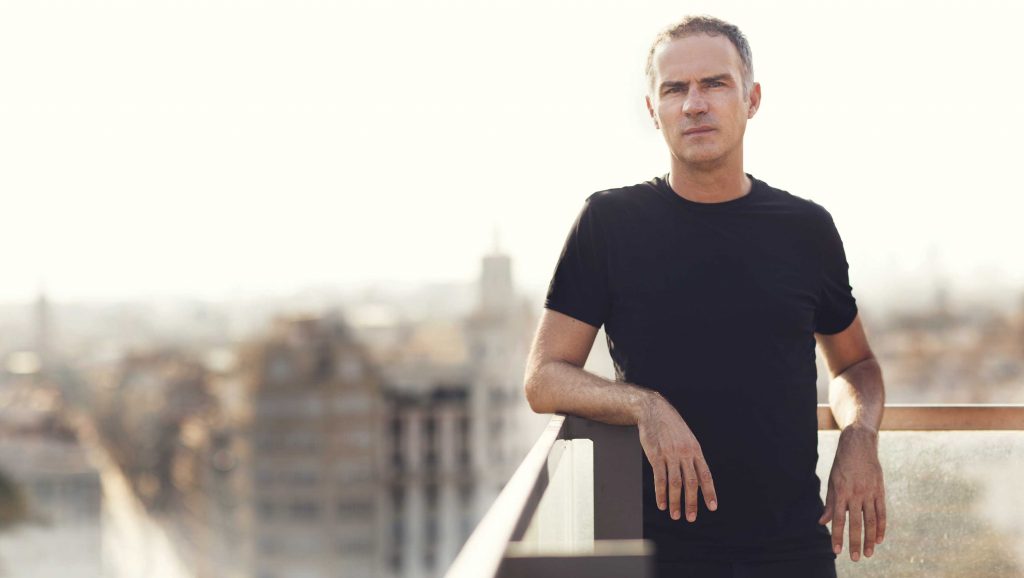 was, one of the most respected professionals, has raised a large space in which four environments inspired by a four-tone color palette. Therefore, for the lobby has chosen gray, the black area for cocktail / bar, zone 'pool infintiy' on deck with white as a main color and, and finally, brown for 'chill' area on deck.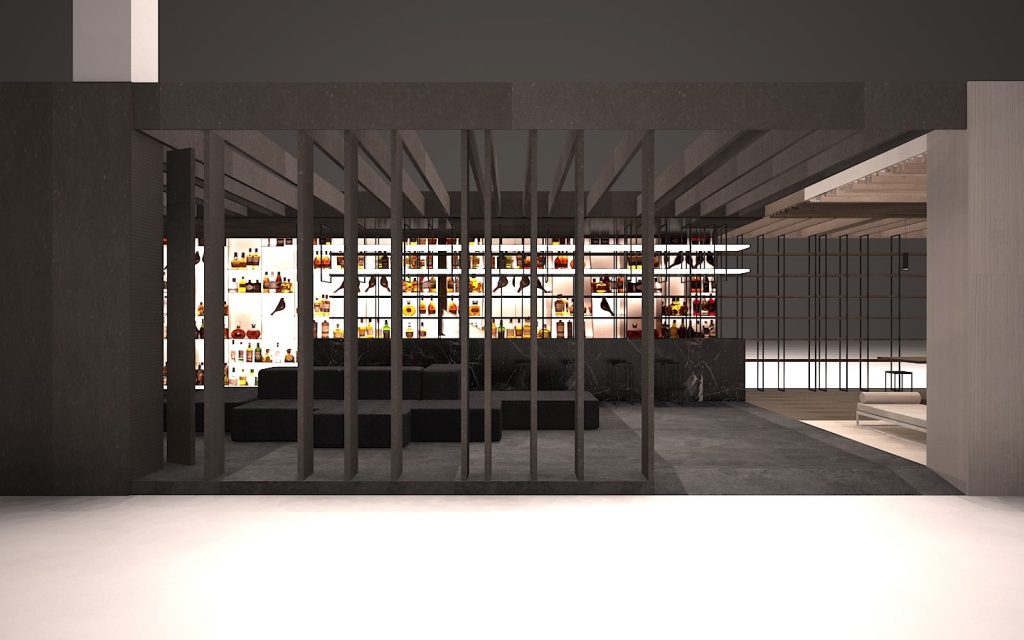 The facility will generate these spaces virtually, backlit images as designing plans of these spaces. Therefore, realspace find continuity in the virtual space through these images, to expand the architectural perception stand to push their limits in depth and height.