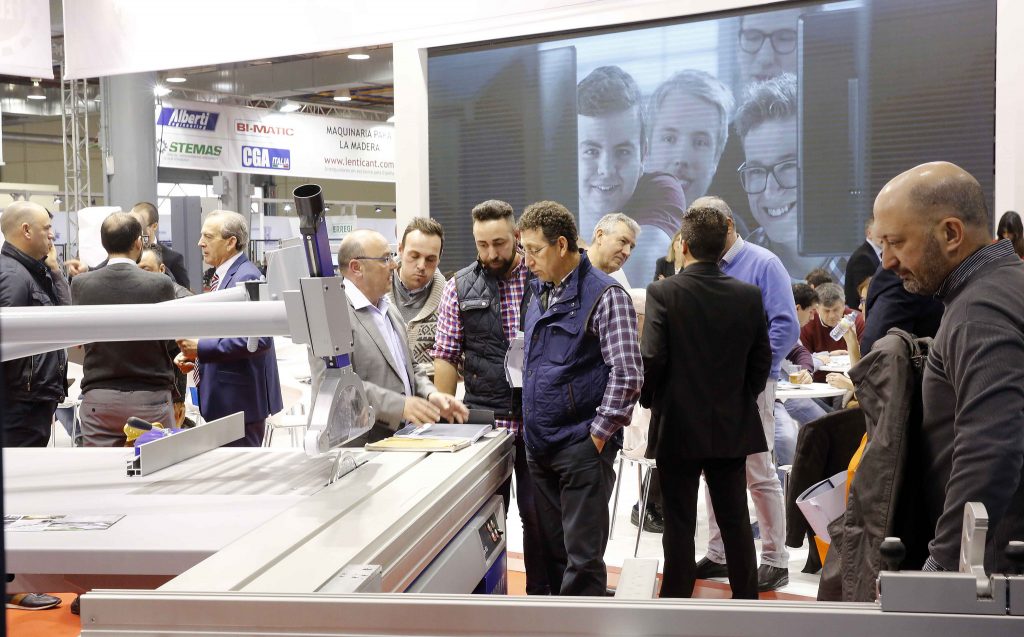 The celebration recently in Cologne and Hannover of the two main global calls both materials and components for the timber industry and carpentry such as technology and machinery sector has found the momentum currently affecting the sector both globally and, especially, for the Spanish market and its area of ​​influence as Portugal, France and the Maghreb countries.
In this sense, there has been a substantial increase in the percentage of visitors from Spanish professionals in both calls, which shows the interest of the industrial, Carpenter, Iberian installer or manufacturer both in the search for innovations and new suppliers as the need to invest in new machinery and technology to become more competitive and address new order volumes.
The official figures and statistics also confirm this positive market trend. Therefore, in our country and according to a recent study by Unimadera, forestry-use forestry and wood industry and cork, subsequently followed by the furniture, They have begun to grow your VAB in recent years in a context of international growth in production of wood and wood products: Between 2015 and 2017, production of wood and wood products grew worldwide and the European Union in figures between the 1% to 10%.
World production of furniture also has good future prospects: The turnover of the global production of furniture is in 2017 a 18% greater than 2008. The perspective is to remain an annual growth 5% at least until 2020. Futhermore, Sector Wood and Furniture reactivates as niche job: Sector Wood and Furniture recovers some lost jobs, It is its average 2018 It is 148.623 professionals (It includes employees and self). (Until December included).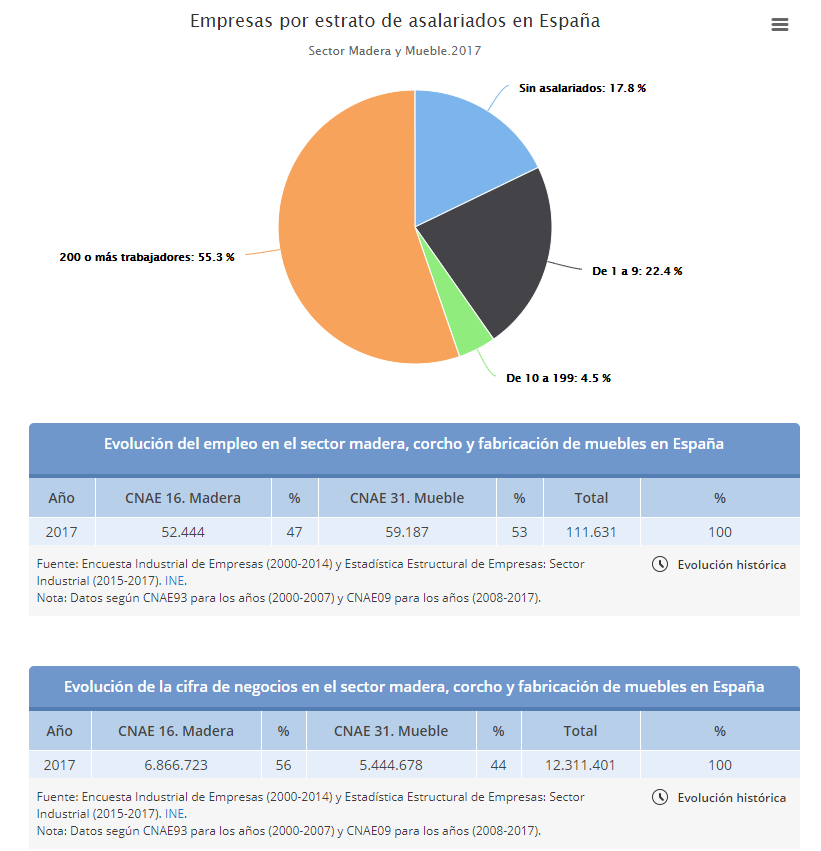 Industry Wood and Furniture, in this ediction, It has grown from 39.175 companies 2009 to the 27.027 in 2018. This decline was sharper during the period 2009-2015 where they disappeared 31% companies, and is stable in 2015-2018. The 89,93% companies have less than 10 workers. Industry structure has not been changed by the crisis.
Ultimately, This is a sector that recovers part of its turnover: It has grown from a turnover of 20.620 million in 2008 to the 14.533 million in 2017.
Meanwhile, market technology and machinery, according Afemma, It confirmed the recovery started in 2016 with an estimated consumption of 540mm also supported by increased imports of machinery and tools of a 17% (387MM) which adds to the discreet 3% from the previous year.
The next meeting: FIMMA – Maderalia 2020
All this lays the groundwork for that 2020 FIMMA – Maderalia back stronger than ever from 10 to 13 March at Feria Valencia and being the only major trade fair to be held in our environment 2020. Expectations are optimistic and indeed the tournament is seeing strong interest from both exhibitors and bet on FIMMA – Maderalia on appointment 2018 as new firms have turned their eyes towards the Iberian market appetite and North Africa. Firms especially from Italy and Turkey, which they will have a strong presence next year at the Valencia fairgrounds.