The biennial wood and machinery industry returns to pre-crisis levels and bring together 466 direct exhibitors and an offer of 783 firms and international brands 15 in an exhibition area of ​​countries 61.000 m2. The appointment takes place with CEVISAMA.
international commitment: FIMMA- Maderalia receive trade missions from 20 especially countries of the Maghreb, Europe and Latin America.
Valencia, 30 January 2018.- Feria Valencia will host next week in halls 6, 7 and 8 and from the Tuesday 6 to Friday 9 of February the biggest issue in recent years FIMMA – Maderalia, the great Spanish biennial materials, components and technology for the furniture industry, wood and interior. The appointment returns to previous levels to the crisis showcase 466 direct exhibiting companies and a total offer of 783 firms and international brands, representing a growth of over 30% compared to the last edition. FIMMA - Maderalia be held jointly with CEVISAMA (5-6 February).
It highlights, in this ediction, the strong presence of foreign exhibitors, with 28% of the total window and presence of firms 15 countries, led by exhibitors from Italy, followed by firms from Germany, Portugal, Austria and France. Complete offer exhibitors from Belgium, Brasil, Bulgaria, the United States, Ireland, Netherlands, the UK, Czech Republic and Turkey.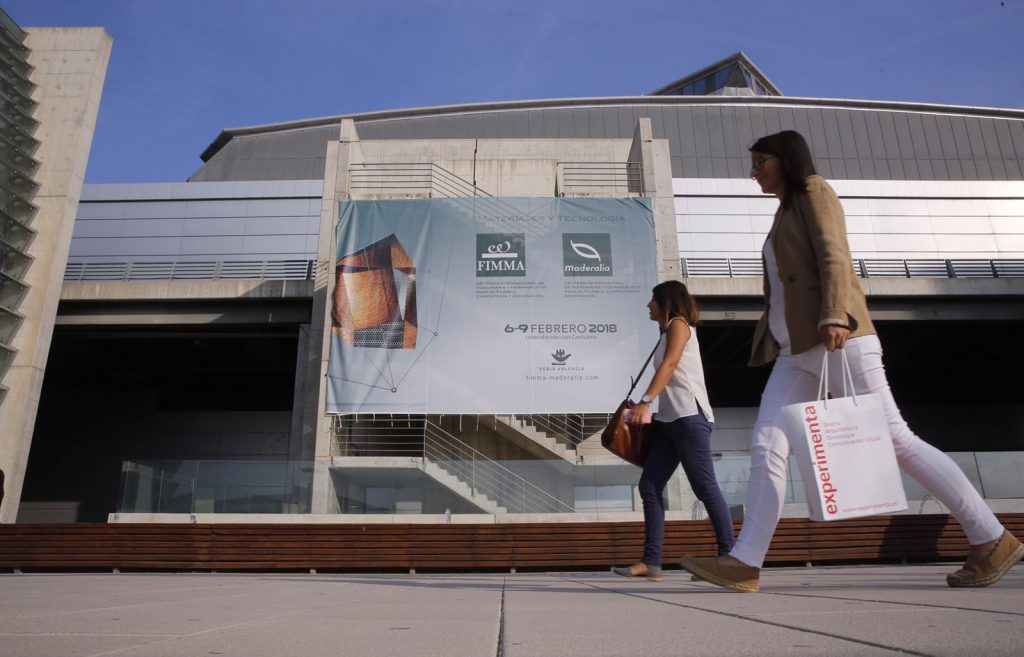 For this reason, FIMMA - Maderalia bring together the most relevant national and international offer both wood products, materials and components for furniture and technology, machinery and software for an industry already showing clear signs of recovery.
Boost to the sector recovery
In fact, according to the Spanish Observatory Furniture Market Technological Institute of AIDIMME, suppliers sector recorded last year growth 2.6% in its activity and stringing four consecutive years and upward. Futhermore, the exports Wood manufacturing also grew 10' 1% January to November last year, according to figures from ICEX, consolidating the improvement in a sector that bill in Spain more than 6.000 million euros per year and employs 48.000 workers.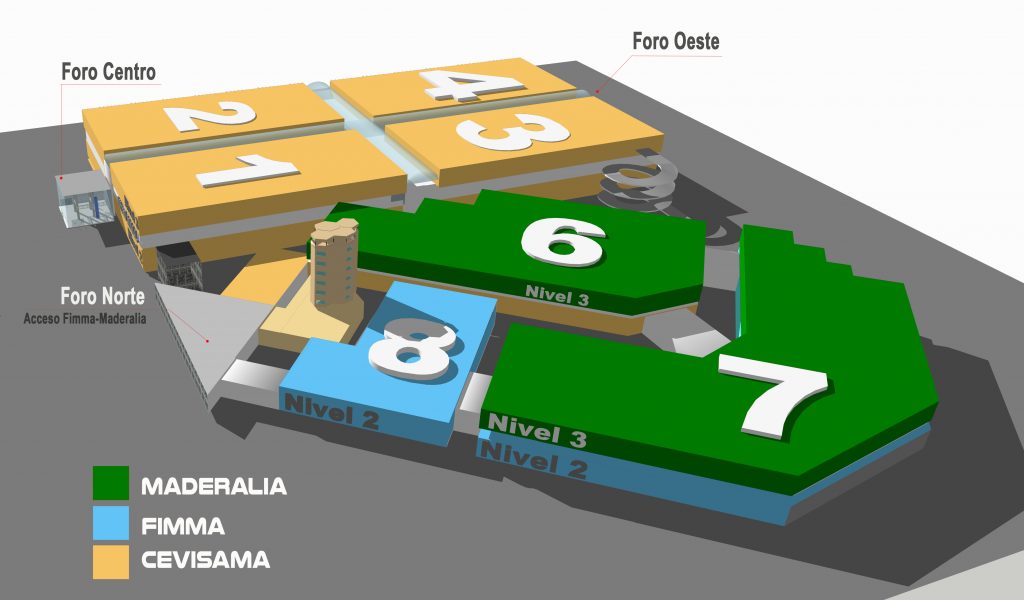 Meanwhile, The sector of manufacturers of machinery and technology for timber also recorded a positive annual trend with a turnover exceeding 350 million Euros, as pointed employers AFEMMA. Exporting is key to 120 Spanish companies in this sector since the 75% of its sales are abroad.
The next edition of FIMMA - Maderalia, in this ediction, will showcase the good tone of these sectors they expect to get a boost to your business presence with a profile of highly technical and specialized visitor and covering from the carpenter to the installer, architect, Furniture Manufacturer, designer or prescriptor.
Significant presence of buyers from the Maghreb
Futhermore, the fair consolidates its international commitment as export platform with the arrival next week of various trade missions from the most interesting foreign markets for exhibitors. One of the most prominent and numerous will be a mission from countries Maghreb and Middle East (Morocco, Algeria, Tunisia, Libya and Lebanon), then buyers Latinoamérica countries like Argentina, Brasil, Colombia, Perú, Ecuador and Guatemala. Will also be featured confirmed the presence of buyers Europe, especially Portugal, Italy, Germany, Belgium, Bulgaria, France, Sweden and Switzerland.
More than 61.000 m2 of exposition, developments and international architects
However, FIMMA -Maderalia prepare for a great edition in which exhibitors will present more than a thousand new features along the more than 61.000 square meters of exhibition space structured in four large pavilions: hall 8 and the level 2 flag 7 for FIMMA and level 3 pavilions 6 and 7 for the whole area of ​​Maderalia. 'Wireless' systems for charging mobile furniture, Woods not burn wet or, anti-theft locks or adapted machinery and technology industry 4.0 will be some news provided by exhibitors.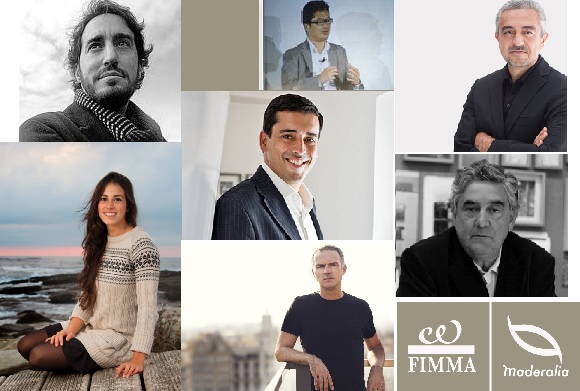 Futhermore, next to the commercial offer fair has prepared an intense activity program parallel with a notable presence of international architects and specifiers as Japanese Shuichi Kobari Toyo Ito studio, the portorriqueño Hector Ruiz or the Spanish Jose Maria Thomas, Ramón Esteve, Daniel Solves, Juan Bláquez or Caesar Ruiz-Larrea, They are participating in a conference program around design, architecture and new materials for contract projects.
Futhermore, FIMMA - Maderalia will host various initiatives contract as a forum for companies and professionals automatic doors, a series of lectures and activities around the wood and its use as a material for architecture and construction promoted by AEIM or an installation 'Easy Contract' designed by architect Ramón Esteve Valencia and recreate different rooms of an avant-garde city hotel using materials donated by the exhibitors themselves. It will also be highlighted the visit to the show characters like the media 'MasterChef' Pepe Rodriguez, will present a new collection of hardware.