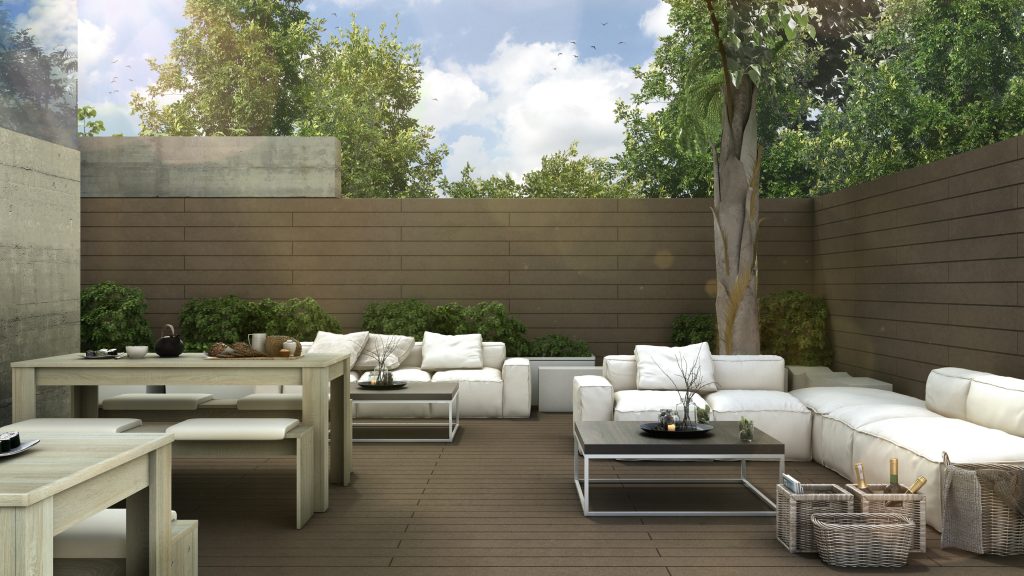 New colors: OZA, ARA AND GRATAL.
Be inspired by the range of colors with vein in natural tones of decksystem products.
These will combine in a fantastic way with your space being totally in agreement with the tonalities of your environment.
New facade:
Protect and give your facade an elegant look in a simple way thanks to our new facade with its installation system and improved and simplified fixing.
Decorative slats:
A new way to decorate your exteriors. Our decorative slats can be used in different areas, ceilings, facades, furniture, …