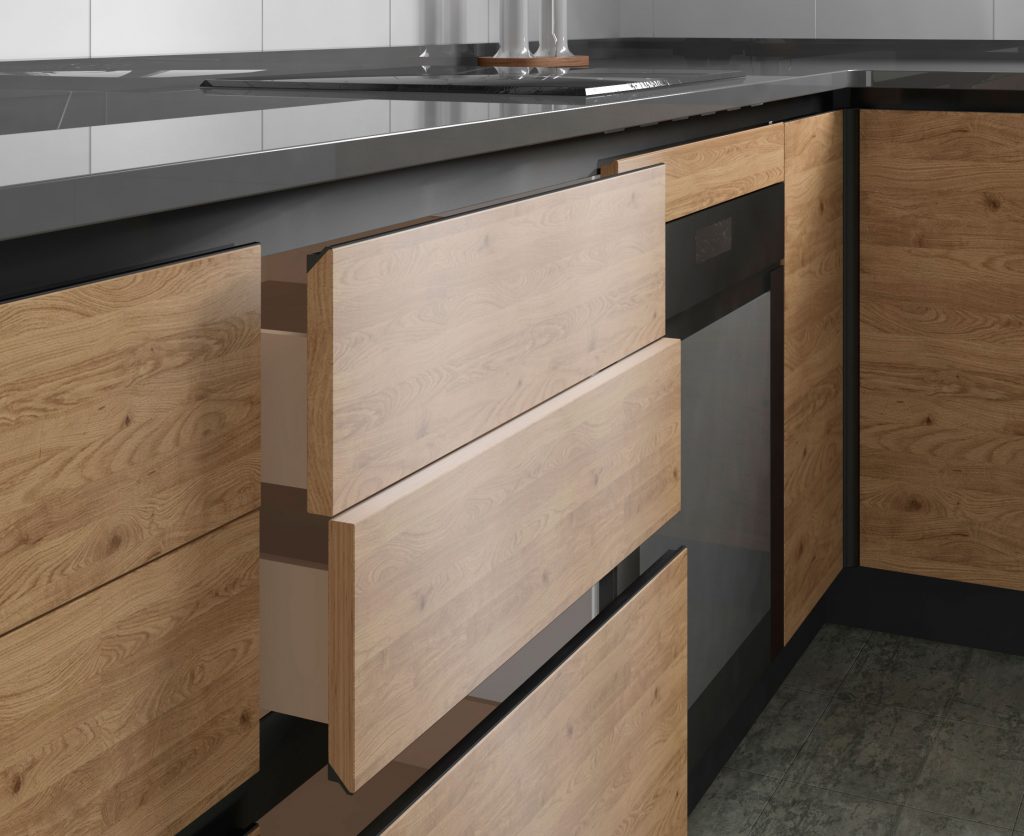 Rincomatic, producer of furniture and cabinetry hardware, will attend the next edition of Fimma-Maderalia 2018, putting forward new and practical solutions to facilitate the kitchen furnishing work.
About their corner solutions, the original Rincomatic hinge has been developed into three different models that provide significant improvements about assembly, versatility, finishes and customization, following the current trends, and giving a perfect solution to the joining of the profile handles at the corner.
Syma, the range of profile handles stands out because of the Clip System assembly, that makes it easier, faster and cleaner, avoids machining and allows a horizontal or vertical situation.
In this edition, we will see new profile handle models -shorter than the door or front- that gives the right point for the opening, providing colour and contrast to any handleless gola system.
About its handleless gola system, Rincomatic has developed large equipment for flat, customizable and classic gola, with a few advantages:
Clip-system assembly: allows quick and easy installation on-site.
Versatile design: just two models allows horizontal or vertical assembly
Developed for any cabinet thickness on market.
Customizable with the same wood material, no matter what is its thickness
Rincomatic focuses on make easier the cabinet equipment -mainly on the kitchen industry- with exclusive products, innovative solutions and a well aesthetic finishes, keeping in mind the end users, the fitter and the wholesaler and looking for the current trend, the optimal assembly and the appropriate logistic.