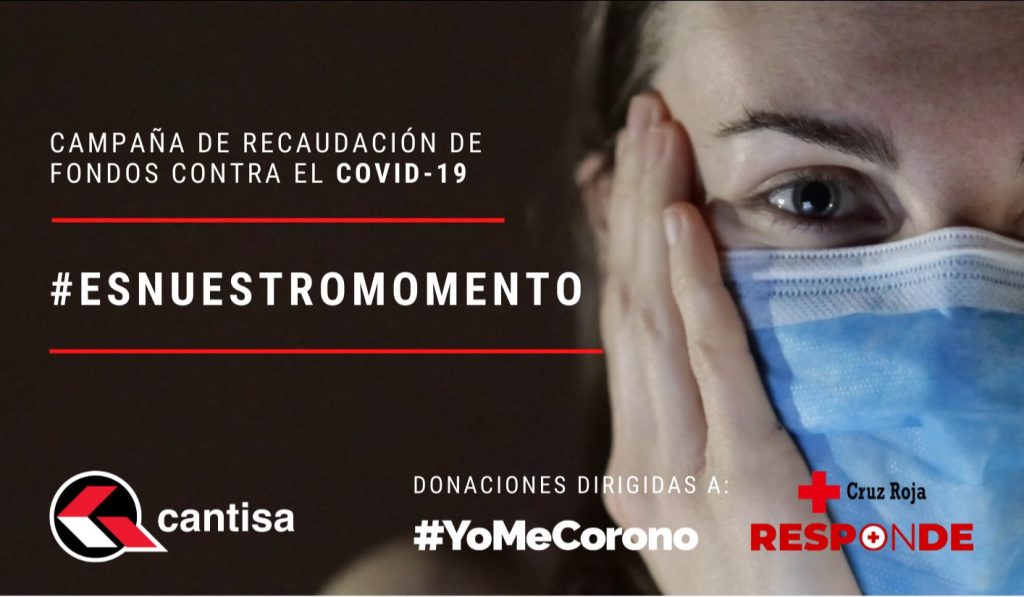 Cantisa launches a fundraising campaign to alleviate the consequences of the coronavirus crisis. The bell, under the motto #EsNuestroMomento, is going to focus on helping the most vulnerable in this crisis.
Furthermore, quieren agradecer a todo el personal sanitario que ha estado y está luchando en primera línea para ayudar a frenar el virus. "They have inspired us to be brave and now, from companies, it's our time to help", says Cantisa.
The campaign will take place from 1 May to 31 December 2020. During these months, Cantisa will donate a small percentage of each invoice issued to national clients.
In addition to the donations made by Cantisa, from the Valencian company they encourage all their clients to join the initiative, contributing a small additional amount to the value of your invoices. "If all companies come together now, we will get much more help to those who need it", they say from the company.
Your customers can subscribe at any time from the campaign page that Cantisa has enabled to report all progress.
All the money raised goes to two projects that fight against COVID-19:
Plan Responde de la Cruz Roja

: the 75% of the funds raised go to this comprehensive project, which started in March, and that it aims to respond to the most vulnerable people against COVID-19 from the health areas, emergencies, social inclusion, education, employment and environment.
I crown myself: the 25% Remaining goes to the #YoMeCorono project, created by the Germans Trias i Pujol University Hospital, the Fight Against AIDS Foundation and the IrsiCaixa AIDS Research Institute. The proceeds go to the first clinical trial approved by the Spanish Medicines Agency to define effective drugs against the coronavirus and to the investigation of a vaccine.