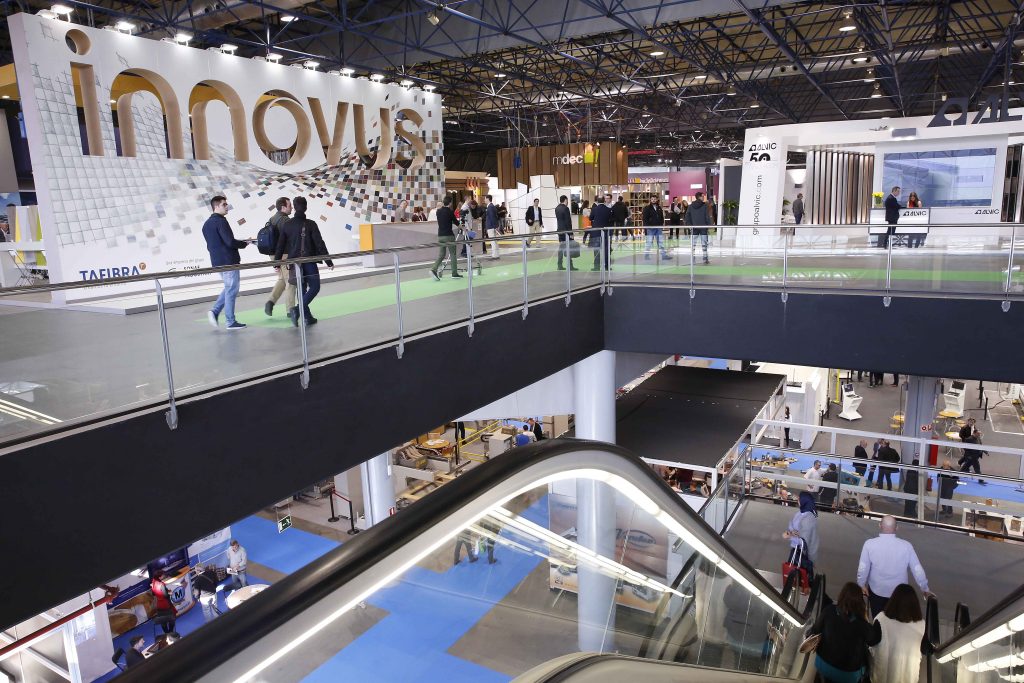 The Feria Valencia biennial (6-9 February 2018) registers an increase of the 15% reserve exhibition space while you sign world leaders already have confirmed their participation
Valencia, 27 junio 2017.- FIMMA - Maderalia has not been able to start with expectations the marketing of its next edition. Despite the fact that even eight months and that of the 6 to 9 of the month of February a new edition of FIMMA - Maderalia opens its doors at Feria Valencia, the great biennial sector has exceeded expectations provided with a substantial increase in the reserve of space and the formalization of the participation of great world leaders in their respective sectors.
Therefore, After a first commercial action in international markets and the beginning of sectoral promotion in national campaign, at FIMMA already received the booking and confirmation in the participation of the leading world operators of machinery and technology. It's firms like the German Homag, Weinig Holz-Her or Altendorf , the Austrian Felder, the Italian giants Biesse and SCM or the Spanish Barberán, Virutex, Biele, Preziss, Disber-COMEVA, Rierge and Machinery Cecilio.
Meanwhile, Maderalia has also received the accolade of global firms that, they are not only committed to Feria Valencia contest as a platform for business to the Mediterranean, Maghreb and Latin America, but that in many cases they will increase substantially the volume of your stand. An example is the multinational Sonae - Arauco, to prepare a major exhibition in Maderalia 2018, as well as international firms as Blum, Hettich, Häfele, Titus Plus, Salice, Renner, ICA, IVM Chemicals or Kesseböhmer.
Of the same, mode Maderalia has also received confirmation of Spanish firms of reference at the national and international market. It's signs as Indaux, Emuca, DB Group, Kupsa Coatings, Tafisub, MECA-System, Valresa, Syskor, Peace, SERVICANTO, Verges, Cucine Oggi, Garnica, Verdú, Plastimodul, Cantisa or Mengual.
This interest translates into an increase in the reserve exhibition space of the 15% with regard to the forecasts of the competition to these dates though still eight months FIMMA - Maderalia celebration. The biennial plans to occupy pavilions 8, N2P7, N3P7 and N3P6 of Feria Valencia, with direct connection to the exhibition area of CEVISAMA.