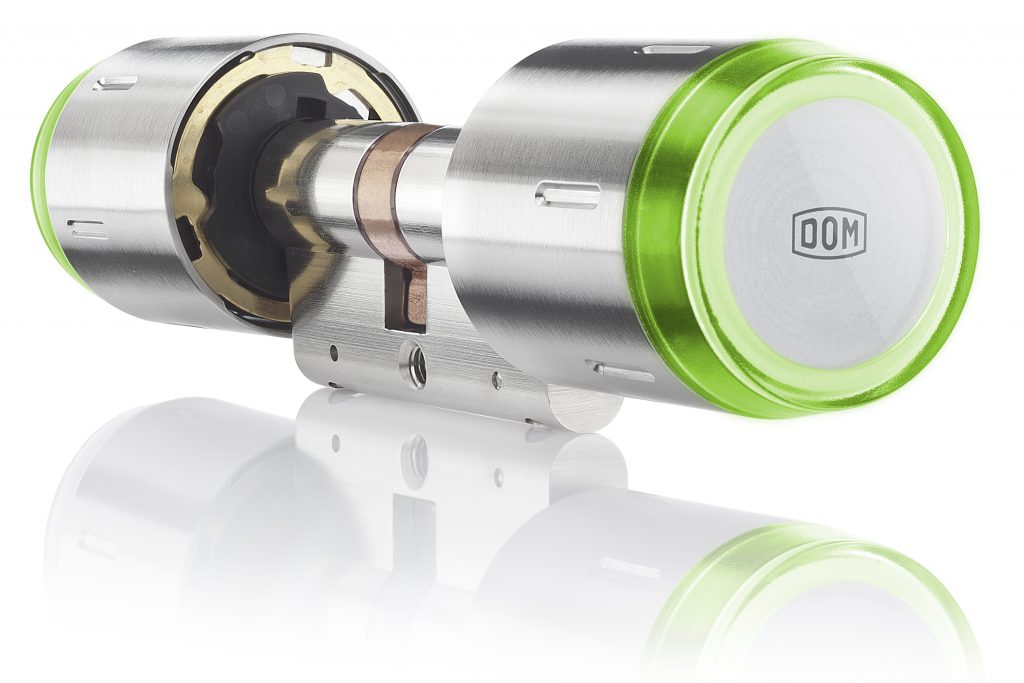 ENIQ PRO eg a cylinder with pommel, mechatronics that can be installed virtually any door and electronic access control system. It only takes a few minutes to replace a mechanical cylinder by cylinder ENIQ PRO, without any wiring.
You can create and restrict access easily and remotely, by a transponder TAG linked to a master card and a card management. You not even need to have in situ. In case of loss or theft, TAG or transponder may be overridden, avoiding the replacement of the cylinder.
Need more than 5 keys? No problem. With each notebook EasyFlex the system expands into other 5 TAG or additional transponders. This makes it an ideal security system and modern for homes and small offices or shops (medical consultants, law firms, etc.).
Advantage:
No connection is required on line or software.
The cylinder meets the highest standards of safety and security, water resistance and fire (BZ tested to VdS + y SKG ***, IP65, electronic doorknobs IP66, T90)
Expandability of the system at any time thanks to additional booklets ENIQ EasyFlex.
Illuminated ring for optical signaling.
Converting the door is quick and easy. No holes or wires.
Controlled access authorization
The acquisition of one or more additional booklets will allow you to expand the number of people who are allowed entry (domestic staff, Nannies, guests etc.) easily and at any time.
Reliable
Battery cylinder possible till 100.000 opening cycles. A system low battery alarm, with various levels of warning, It will inform in advance if necessary replace the battery.