The transformation of the construction sector caused after crisis stage marking behavior customer buying.
Since the beginning of the economic crisis 2008, the sectors that suffered the most falling sales were construction, wood and metalworking. This provoked the stagnant market, which he triggered the closure of many companies that did not survive the crash.
According Sectorial Report of the Spanish Economy 2017 Spain Cesc, production of the construction sector presented a significant growth in 2016, which has been increasing in 2017 and continue in 2018, It is residential building segment greater increase.
"It is true that our sector was affected by this bubble. However, We kept our customers and get sales stabilize " says Jesús Coín, Commercial Director of Inther.
This trend has been reflected in companies of different subsectors, whose result has made winning presence in various national and international events in the sector, How is it Maderalia: International Fair of Materials and Components Furniture, Carpintería y Decoración.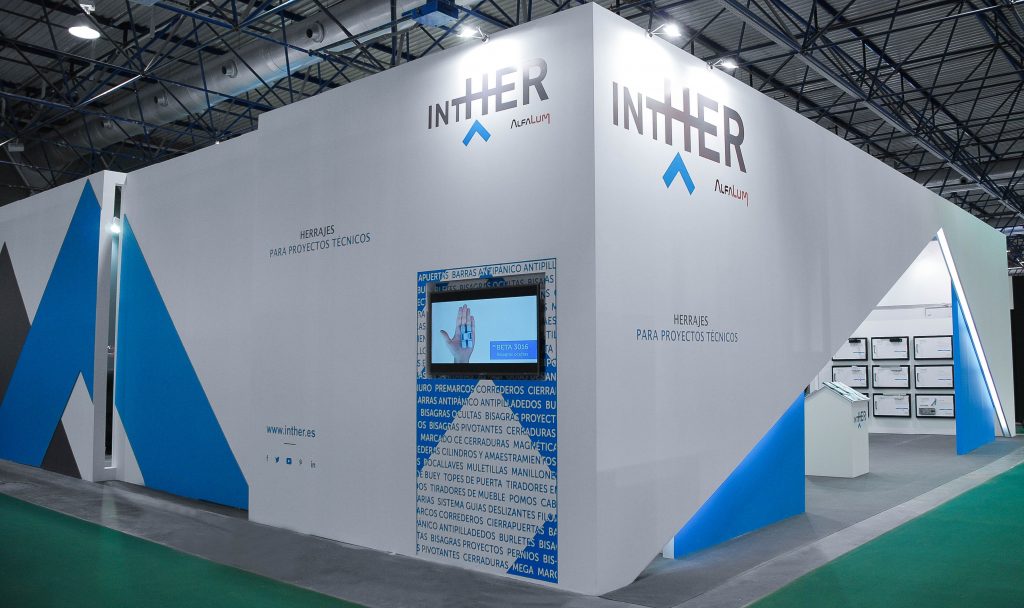 This international fair, held on 6, 7, 8 and 9 of February in Valencia, live recording its third consecutive day figures similar to the pre-crisis period, estimating great successes and advances in the furniture sector, Carpintería y Decoración.
The existence of a more informed and demanding customer. "The architect, engineer and even the interior, not only claims the technical specifications of the products, but requires certification that the hardware is safe, stable and durable. Furthermore, We have managed to turn the requirements of customers in our main seal of approval " Sergio Fernandez unveils, Accesses engineer Inther.
Various changes have been observed in Fimma Maderalia, because not only it is increasing production levels, but the market has become more updated and dynamic, making companies have to adapt to customer needs ensuring performance and demanding guarantees.
Also, in this contest make up the exhibition space the companies leading the different subsectors, exposing a range of possibilities for all audiences. Including, Inther, whose motto "Hardware technical projects", novelty has led the Furniture concealed hinges, and high load CE marking and UL, innovative locks proximity Hotel, as well as new kitchen drawers and cabinets S-Line, panic bars with CE and antipilladedos systems.
Acerca de Inther Systems Europe
Inther as international benchmark hardware for technical projects has as its main objective provide hardware solutions both decorators, undertake , architects, Builders like to installers, door manufacturers or companies of DIY.
The quality offered by the Spanish firm in all its products has become a latent commitment to all stakeholders. Therefore, compliance with the certifications UNE-EN, and marked CE It is a priority to achieve its corporate mission.
Nowadays, the team of Inther is immersed in a stage of internationalization, directing their efforts towards a process of expansion, marking its beginning in Latin America.