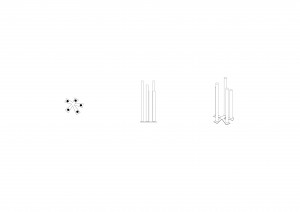 Con el transcurso de los años, las aplicaciones de los nuevos tableros, han multiplicado las opciones de uso, que van desde interiores a revestimiento de fachadas, pasando por mobiliario, oficinas, hospitales, comercios, aeropuertos,…
El Crecimiento, significa para POMASA el vínculo entre tradición y desarrollo. El ir y venir entre los que ya llevan en la empresa desde su inicio, a los jóvenes. Desde personas como Antonio, que llevan toda la vida trabajando en Pomasa, hasta Fran, el más pequeño de la
empresa. Todos juntos forman un equipo que en los últimos años han estado investigando y trabajando juntos para encontrar nuevas aplicaciones y desarrollar nuevos productos. Pomasa lleva más de 30 años de historia. Honestos con todos sus acuerdos, con la palabra empeñada, a proveedores, clientes y empleados. El crecer en valores, es lo que hace a una empresa cada vez más grande.
El nuevo producto desarrollado, la ARBOLEDA, quiere ser un ejemplo de este crecimiento honesto. Se trata de una pieza compuesta por tubos reciclados de cartón prensado forrados con láminas de alta presión, formadas por varias capas de papel que se sueldan entre sí.
La figura que describe es un pequeño conjunto de árboles, una arboleda, que asociándose entre ellas, pueden crecer hasta cubrir grandes espacios y formar bosques de columnas en espacios interiores. Recientemente la aplicación de bosques de columnas en la arquitectura ha contado con ejemplos destacados en todo el mundo, como puede verse en los espacios de Junya Ishigami, bosques blancos de columnas.
El pabellón de España de Patxi Mangado, el Crematorio de Treptow, Villa Mairea de Alvar Aalto, la lista se hace cada vez mas extensa. La Arboleda como símil de la propia filosofía de POMASA en la que cada hecho individual tanto de los trabajadores o de los proveedores van sumando iniciativas y proyectos, conformando un hecho colectivo que construye un bosque de ideas.
La Calidad no es más que la Responsabilidad y la Honestidad unidas, este es el empeño de POMASA para los próximos años; seguir creciendo responsable y honestamente.
Research and Development. History and Heritage. POMASA How can we establish connection between these different concepts? Honest Growth. From its foundation, in 1981, POMASA was conceived as a company, a family, dedicated to produce and give shape to kitchen solutions in post-forming boards.
Over the years, the emergence of new panels has increased the options of application in the construction industry, ranging from interior design to exterior cladding, furniture design, hospitals, stores, airports, office interior architecture… POMASA understands the concept Growth as the way to establish a link between heritage
and development.
The switch between people that has worked in the company from its foundation to the
younger ones. From people as Antonio, that has taken an entire lifetime working at Pomasa, to Fran, the youngest of the company, they represent a team that has worked all together on research and develpment of new products and new applications for the contemporary construction demands.
Pomasa has over 30 years of history. Honest with all of its contracts, taking the fair trade system as a reference, between providers, clients and employees. Growing in human values: this is what makes a company grow every day. ARBOLEDA is the new product developed at the company, which aim is to be an example of this honest growth. The product is a piece that consists in a assembly of pressboard tubes covered with high pressure laminate sheets, built up by several paper layers welded together.
The shape that describes is a little group of trees, a grove, that connected with other groves can grow and overspread big spaces which finally create column forests inside architectonic interiors.
Recently, the application of column forests in architecture has involved a number of
outstanding practices around the world, as we can note in the white column forests designed by Junya Ishigami. The Spanish pavillion by Patxi Mangado, Treptow crematorium, Villa Mairea by Alvar Aalto, the list is gradually becoming more extensive. Arboleda as a metaphor of POMASA philosophy, in which each provider or employee personal skills and talents are constantly combined to create initiatives and projects, building a collective reality that is transformed into a forest of new ideas. Quality is just Responsibility and Honesty together. This is the corporate goal of POMASA for the next years, to keep growing responsibly and honestly.