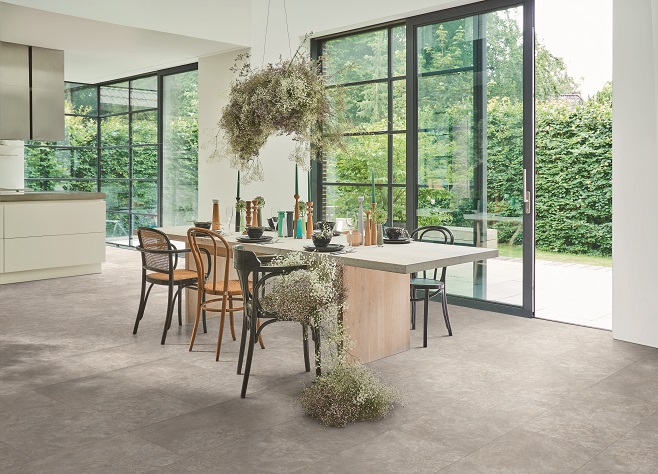 Parador presents laminate and Modular ONE flooring in tile look
«Tiles rethought» – this is the motto under which Parador presents its new laminate and Modular ONE planks in the modern large tile format. The product launch comprises a total of 19 floors in twelve different, contemporary decors.
Quiet and warm to the feet, robust and easy to care for, suitable for underfloor heating and with an authentic look and feel, the large-format Laminate Flooring and Modular ONE planks of the Parador tile collection convince with many product advantages compared to traditional stone or ceramic tiles.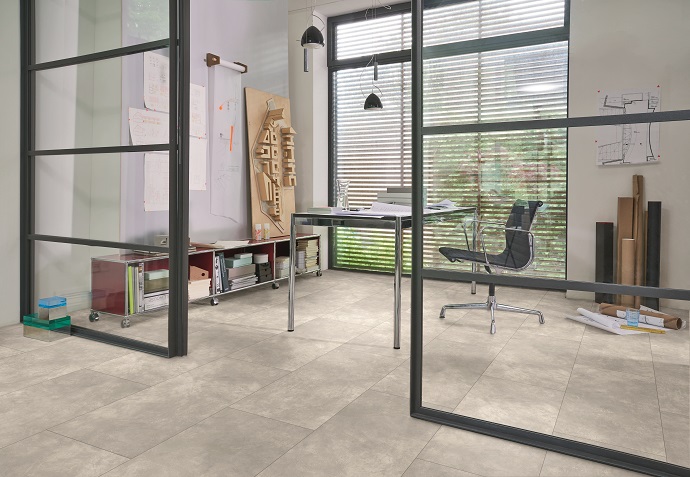 Modern concrete, elegant granite, or purist raw steel pick up on current design trends. A particular highlight of the collection are the floors with wafer-thin ornaments reminiscent of antique carpets. Thanks to the highest level of perfection in printing and production, floors have been created that interpret their patterns in a trend-conscious manner and convince with the many advantages of a technically mature premium product.
The planks are easy to lay and the room is ready for immediate occupancy. The low installation height and the floating installation make the large tiles an ideal renovation solution.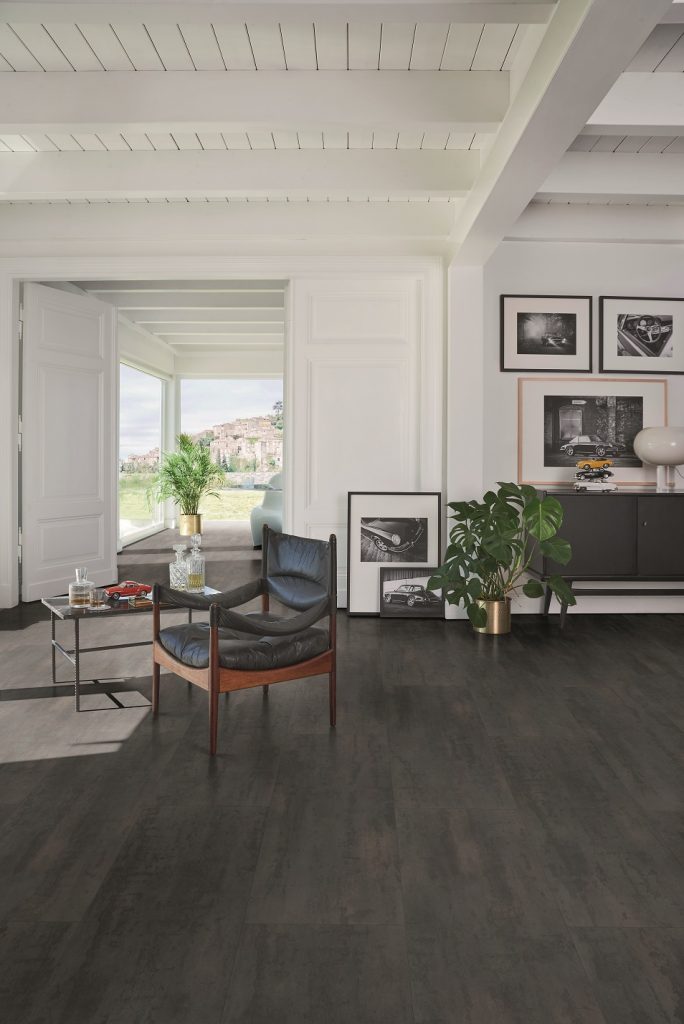 Parador's new large laminate tiles impress with their versatility and suitability for everyday use: they can be vacuumed and wiped without any problems. In addition, laminate from Parador is robust as well as scratch, impact and abrasion resistant.
As is already familiar from the innovative resilient floor covering Modular ONE, the new tile collection also fascinates with its authentic look and feel. In addition, Modular ONE is not only hard-wearing and easy to care for, but thanks to its suitability for damp locations and high dimensional stability, it can be used in any room – even in the bathroom and conservatory. Thanks to its integrated acoustic backing and elastic surface, the floor is also particularly quiet and pleasantly warm to the feet. Modular ONE is PVC and plasticizer-free, «made in Germany» and meets the highest standards of healthy living.
About Parador
Parador GmbH has developed into the leading brand of high-quality systems for floor and wall design since its foundation in 1977. The product range includes laminate flooring, parquet, panels and elastic floor coverings produced at the German headquarters in Coesfeld and at the Austrian site in Güssing. Highest demands on technology, materials and surface refinement guarantee the worldwide success.
For outstanding product design, Parador was awarded international prizes, including the red dot design award, the Interior Innovation Award and the German Design Award.
As a traditional woodworking company, Parador is committed to responsible management of natural resources and sets ecological standards for materials, production, packaging and logistics. Parador is a partner of the «Plant-for-the-Planet» Foundation, which is active worldwide for afforestation and climate protection.
Since July 2018, HIL Limited, a subsidiary of the CK Birla Group, is the new main owner of Parador. HIL Limited is the leading manufacturer of building materials and components in India.
Parador Presse contact:
Parador GmbH
Jutta Wiebe
Millenkamp 7–8
48653 Coesfeld
Tel.: +49 (0)2541 736 132
Fax: +49 (0)2541 736 8132
E-Mail: presse@parador.de