Jet Cleaner Air Desinfection Unit, by BARBERAN.
BARBERAN It restarted production several weeks ago and as a safety measure for its workers, it has designed an air disinfection equipment that is working at full power.. A reliable and ecological device that eliminates microorganisms such as viruses (COVID-19), bacteria (E-Coli), yeast and mushrooms in seconds.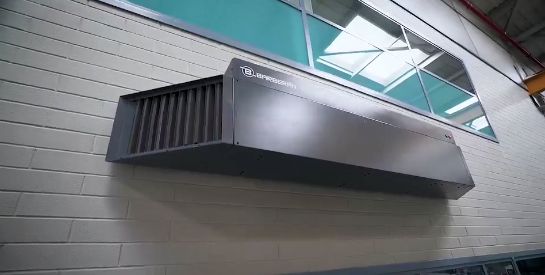 The team consists of 4 parts:
Particulate filter
High flow fan
Reflectors
Departure
This solution is designed for spaces where there is a large volume of air, that it is necessary to purify (industrial ships, storage areas, large distributors ...). "Thanks to its reflectors, all air particles entering the machine receive the amount of radiation necessary to eliminate any microorganism -José Manuel Rodríguez explains, technical director of BARBERAN, S.A.-. The outlet area is an adjustable pipe so that the purified air can be sent wherever it is necessary ".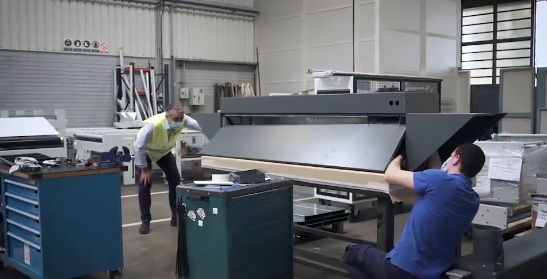 "In short, it is a tunnel with two very powerful UVC lamps, in order to reduce the viral load that remains in the air, whenever there are people breathing the area ", José Luis Giménez concludes, vice president of BARBERAN, S.A.