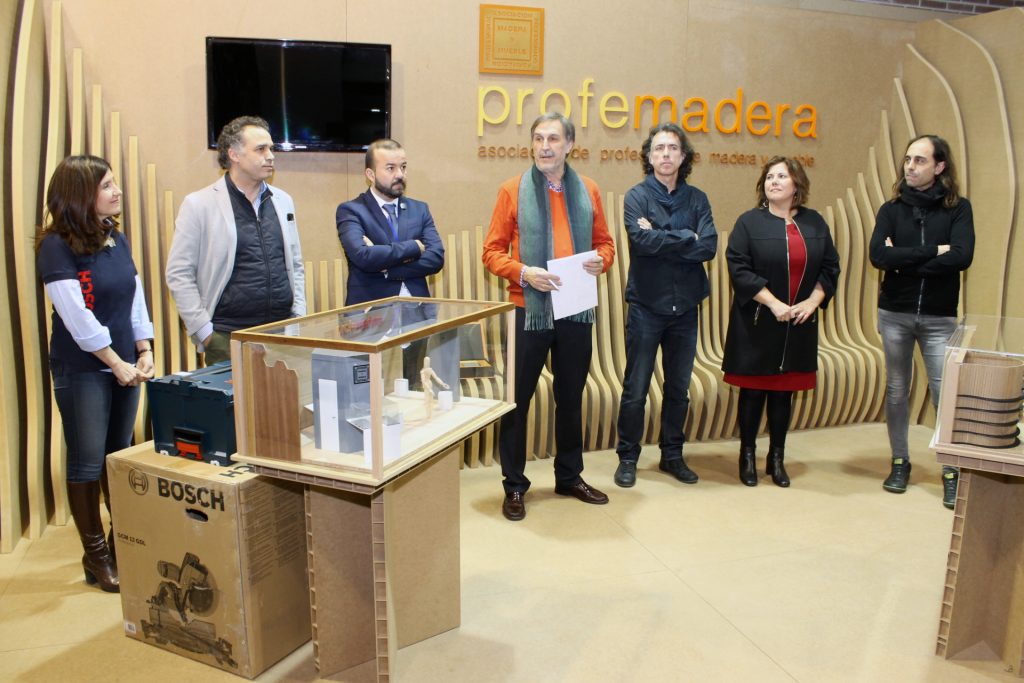 What began as a contest became a reality after three weeks of production in the IES San José de Badajoz and 2 days installation and fairgrounds of Valencia.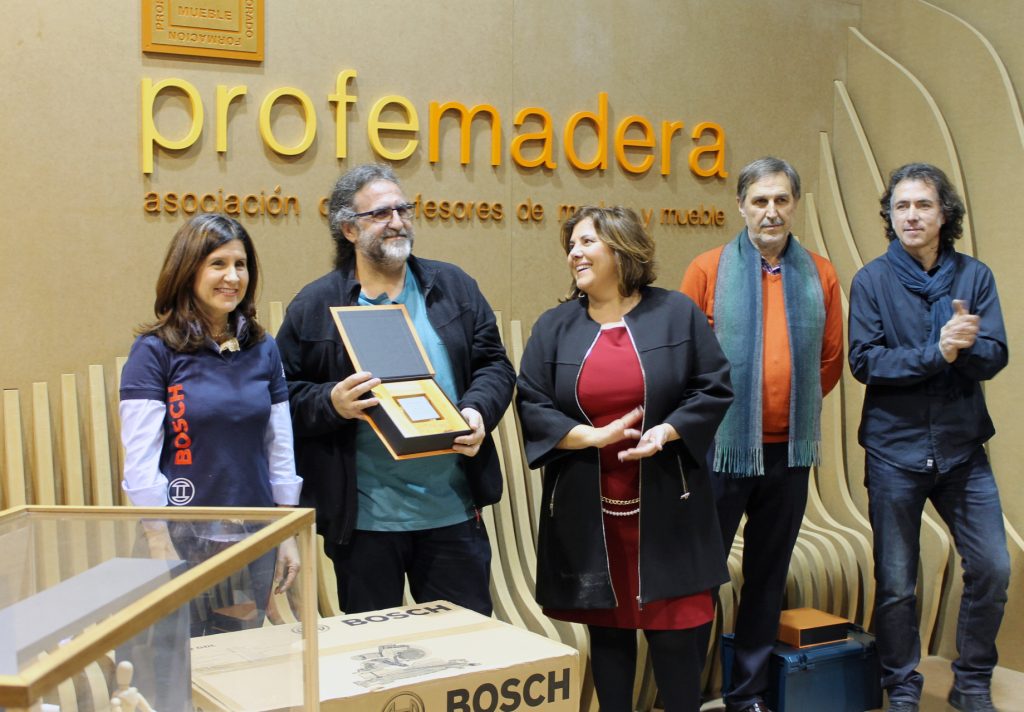 Students of the winning team of the competition and their teachers traveled from Badajoz, along with members of Profemadera, participate in the assembly stand.
Last 6 February took place the awards in the same booth Profemadera, with the participation of Marina Sánchez Costas (Director General of vocational training and specialized education of the Ministry of Education, Investigation, Culture and Sport of the Generalitat Valenciana) Jacinto Segui (Director Technical Consulting FINSA) Isabel da Silva Machado (Brand Manager Professional Power Tools de Bosch) and Ramon Sabater (Communication Director FIMMA-Maderalia), besides Carlos González (President Profemadera), Ricardo Arnau (Vice President Profemadera), and Javier Jiménez Chave (Honorary President of Profemadera).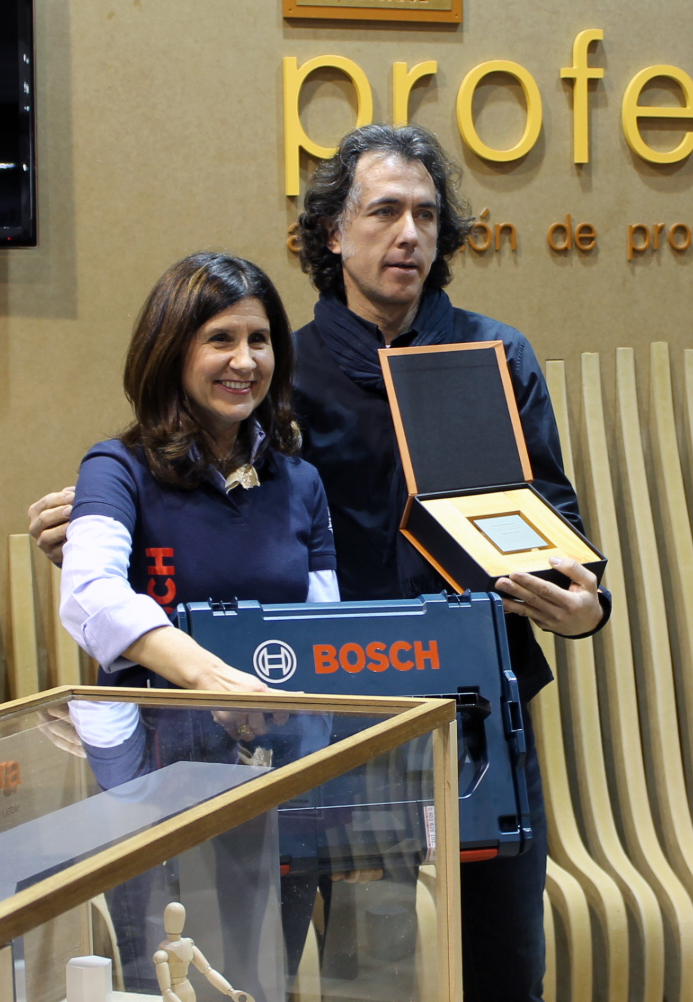 In the words of Carlos González, "Profemadera stand is the efforts of many parts, a great team, and it is also a meeting place for teachers, students, business and administration because it is so, team up, as we feel that, among all, we can keep improving our vocational training ". He also noted that "Profemadera could not miss this appointment in the sector, I had to be here to spread our work with students who are, at the end, tomorrow professionals work in companies that now surround us in this fair ".
Also in the words of Marina Sánchez Costas, that he congratulated all who choose vocational education and training path, "Fp is booming thanks to teachers, teachers and students "as those who joined us at the awards ceremony.
During the fair days have visited the teachers stand, teachers and students from different parts of Spain, turning the space into a true meeting point.

Contest Winners:
First place: Antonio González Haba and Pedro Muñoz, with her students and students of IES San Jose (Badajoz)
Second place: Carlos González Mediavilla and José Luis Torres, with her students and students of IES León Felipe (Torrejon de Ardoz)
Third place: Ricardo Arnau Julia, David Marquez and Vicente Vaquer, with her students and students of IES Politècnic (Castellon)