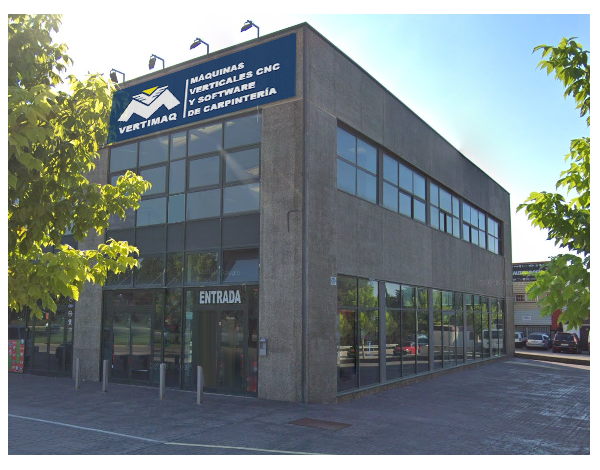 VERTIMAQ, company dedicated to the manufacture of machines and CNC design and manufacturing software for woodworking industry, inaugurates its modern building close to the AP7 and C32.
From the past 15/01/2020, VERTIMAQ has moved its activities to its new headquarters located at Calle Penedes 45, 08880 Cubelles, Barcelona.
The new building, with excellent access for the C-32 (exit 13), you has modern facilities designed and designed for perfect optimization of the different processes and services that has been providing its customers, as well as possible new needs of future. On the other hand, it quicker and easier daily work with suppliers.
The new building will have besides a showroom full range of machines manufactured for the customer to try and find the model that best suits your needs.
Vertimaq bet for a green production, since all machines have a low-power technology, thus ensuring the only machines of its kind that less electricity consumed in the production process. But the concept is born from the production process of its entire range, Now the assembly of such machines is done in these new facilities, that in addition to LED lighting, It has large windows throughout the factory and its solar orientation, It allows us to have natural light, without consuming little electricity in the working day.
We wait in our facilities