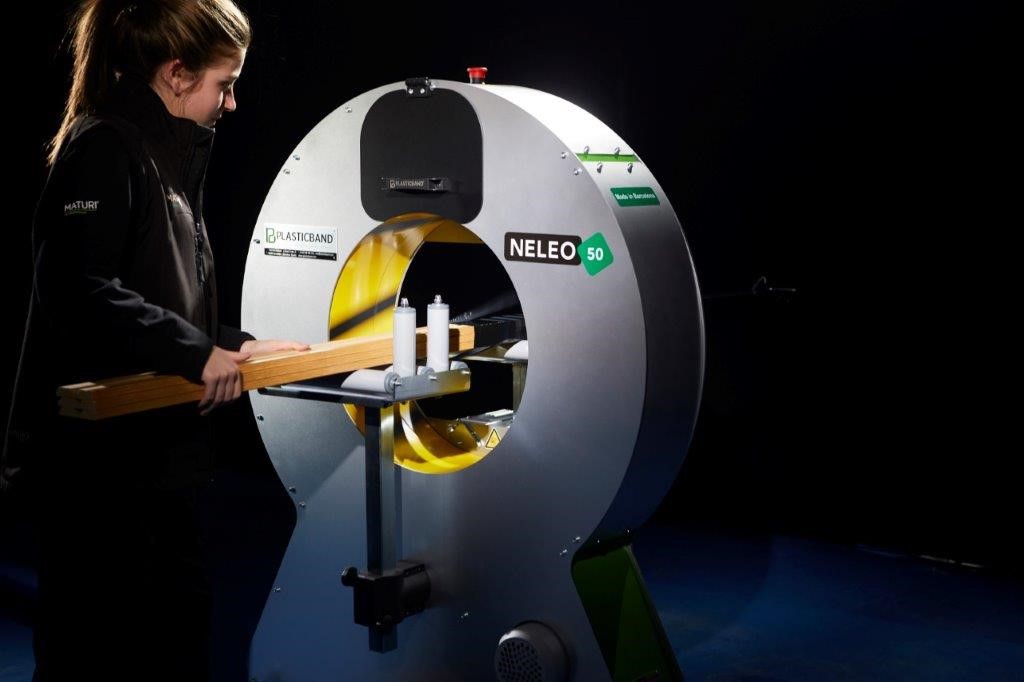 Wrappers model Neleo 4.0 It includes an eco system to reduce consumption and 70% Cost of packaging
Plasticband, national leader in production of machinery and consumables for the packaging still immersed in the search for the packaging system more economical and more sustainable both for its customers.
Envolver tus productos con el modo eco
Futhermore, in Plasticband, siguiendo la línea de agrupar productos de forma más sostenible, the wrappers Neleo 4.0 include a way to wrap so eco. With this system a company can group your products without wrapping them completely, reducing energy consumption, increasing machine life and less waste. All these advantages create a reduction in the cost of packing a 70%.
Production 100% sostenible
Plasticband it is currently the only company in its sector with a production 100% sostenible thanks to the use of photovoltaics and treatment that is made of materials. In addition to the solar panels to supply themselves Company, Plasticband has a system for collecting rainwater 2.000 m2 with 20.000 liters accumulated they used for production and for watering gardens.
Lean Manufacturing Production System
During strong years of crisis (2008-2012), the company adopted the Lean Manufacturing Production System, as improvement system to gain speed, productividad, calidad y eficacia. Gracias al trabajo con la mentalidad de mejora de toda la organización, the company has eliminated splurges, It has managed to shorten delivery times and at the same time has established a team that adds value to the customer.
Video of the operation of the Neleo 4.0