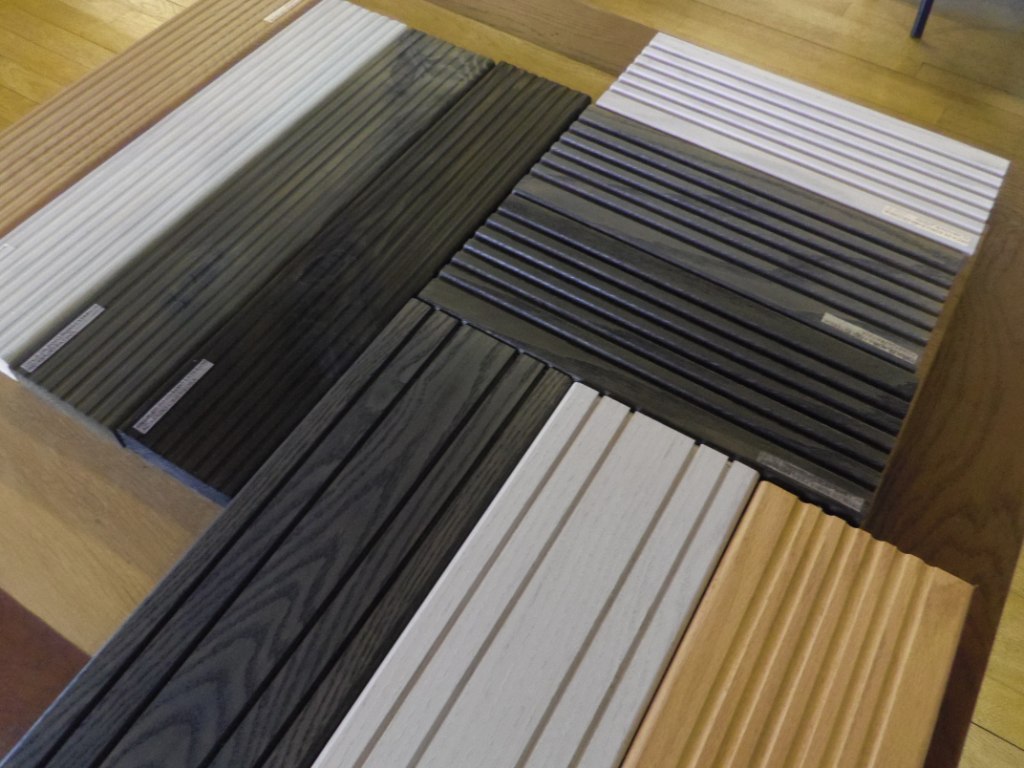 Especializado en fabricación de madera para uso estructural y pavimento 100% macizo de frondosas europeas, principalmente roble, Maderas García Varona presenta como novedad el Deck de Roble para exterior.
Fabricado en madera maciza 100% de roble, sumamente estable, no sufre las contracciones ni dilataciones de otros suelos con componentes a base de plástico. Resistente a temperaturas extremas, tanto en lugares fríos como en lugares cálidos por su altísima capacidad de aislamiento. Instalación rápida, limpia y sencilla. Con varios diseños de perfiles antideslizantes para facilitar el tránsito. Incluye tratamiento autoclave riesgo 3. Con resistencia a la irradiación solar, gracias a la alta dureza natural del roble y a la última tecnología en agentes protectores UVA.
Maderas García Varona dará a conocer su nueva colección de acabados, más sofisticados y menos clásicos. Tonos que el roble acepta muy bien y permite que los clientes tengan una opción más atractiva. Como fabricante, la filosofía de Maderas García Varona es trabajar con madera de bosques autosostenibles y dar el máximo servicio y personalización a sus clientes.
Consumiendo suelos de madera de bosques autosostenibles, se genera riqueza para cuidar nuestros bosques. Desde García Varona se apuesta por esta gestión sostenible, con la que se garantiza más y mejor bosque.
GARCIA VARONA WOODS is a spanish company group specialized in solid wood floorings and structural timber as well as in commercialization and distribution of wood products and derivatives, mainly in construction. We present oak flooring for installation outdoor (Deck), with a very natural finish. 100% wood very stable, it doesn't suffer alterations as other soils with component-based plastic.
It is resistant to extreme temperatures, both cold and warm places for its high insulation capacity. The installation is fast, clean and simple. It has various designs of non -slip profiles to facilitate transit. Includes autoclave treatment. With resistance to sunlight, due to the high natural hardness of oak and the latest technology in UVA protective agents. Woods Garcia Varona will present a new collection of finishes, less classical and more sophisticated. They are colors that oak very well accepted and allows customers to have a more attractive option.
The philosophy of Woods Garcia Varona as a manufacturer is working with wood from forests self-sustaining and provide the best service and customization. This work is based on a commitment to the environment. Consuming self-sustaining forest floors, it generates wealth to care for our forests. Garcia Varona bets for this sustainable management, which ensures more and better forest wood.